Hutchinson United Ride – Team Announcement
The Athertons aren't the only racing siblings out there. When it was announced they would be joining the GT race team there was no mention as to what would be happening to Australian Rider Mick Hannah. Today we can announce that both Mick and his sister Tracey will be a part of the Hutchinson United Ride Team. Here's the official word from the team.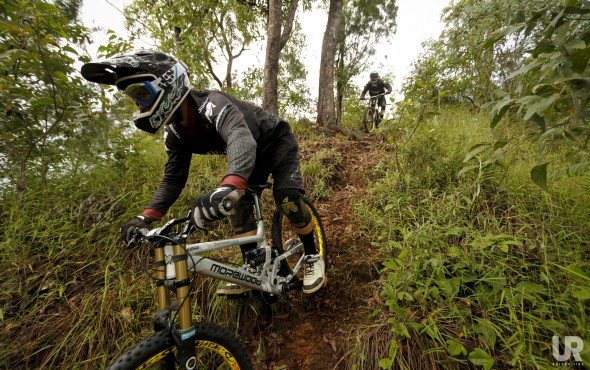 Starting out as a conversation in the Morewood Bikes factory some years ago, the United Ride team was created and has come a long way since then. A diverse race team with riders hailing from France, South Africa and now Australia. For the 2012 season United Ride gains some great sponsors and continues to grow the team as we are proud to announce Hutchinson as our title sponsor and the signing of Mick and Tracey Hannah.
Mick is one of the most respected riders on the circuit known for his solid work ethic, toughness and training. Mick said: "I'm really excited to be joining with United Ride. We have very similar goals for the next 2 years and I feel like with the support of Morewood and Hutchinson and the great atmosphere within the team we can achieve all that we set out to do. I am also very excited about the opportunity to travel and race with Tracey. She is really focused right now and I think that together, along with the rest of the team, we will have a great season! Thanks very much to everyone that's getting behind us! It's going to be a great year!"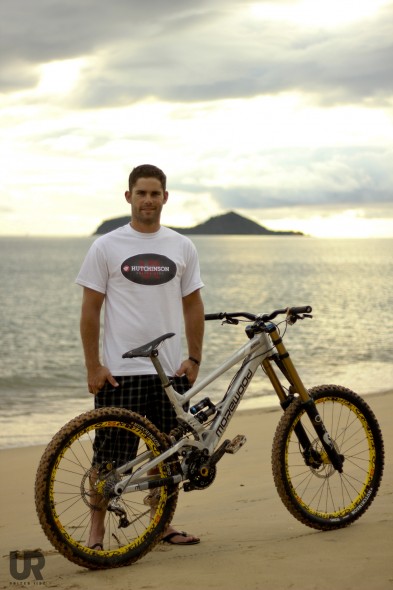 In the past Tracey Hannah has shown she has what it takes to win, taking the Junior Womans World title. Her motivation and speed are still there as she will participate at select World Cup rounds in 2012. "It's always been in the back of my mind!
 Racing on the 'World Cup Circuit' again! What is even more amazing, I will be racing right beside my big bro 'Sick Mick' who taught me some of the things I know…… ha!
"I am so excited to be on the Hutchinson United Ride team, riding for Morewood bikes. Not only to be back racing but to be on a team that is going to help us achieve some of the goals that we have set out to achieve.
 There is nothing better than feeling confident and ready going into a season, and because of United Ride we both can relax knowing we will be on one of the best teams out there, riding with some awesome new gear. I am looking forward to the racing season. I can't wait to see what unfolds in the up and coming months. I couldn't be happier!"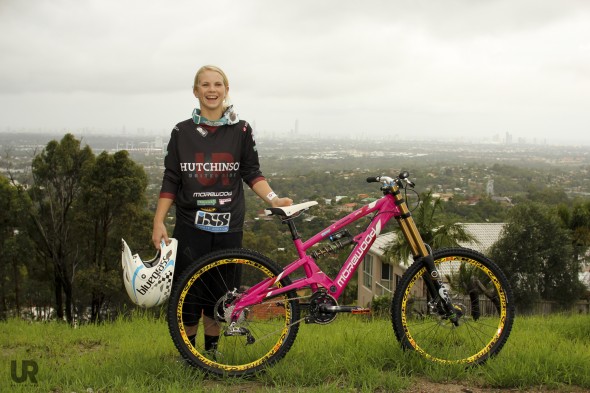 Also new to the team this year is Guillaume Cauvin who finished 3rd at the last Junior World Championship in Champéry. Guillaume fits in perfectly with the team's spirit as he is motivated, relaxed and trains hard so it is a pleasure for us to help a young rider like him.
Mick, Tracey and Guillame will be joining team mates Fabien " CousCous" Cousinié and Tim Bentley who have both been working hard and are looking to have have their best race seasons yet.
Richard Carter from Morewood Bikes added: "It is a great pleasure for us to be moving into our 4th year supporting the United Ride team with bikes, even if not as title sponsor. They are effectively our factory team and with the addition of Mick, Tracey and Guillaume, we really believe that we have one of the strongest teams on the circuit. From its inception United Ride has worked tirelessly in the development of all Morewood products, and we look forward to their continued involvement. It will be great to have them in our home town of Pietermaritzburg for the first World Cup race in March"
We would like to thank everyone from our sponsors to the media to our fans for their support. The future has never been so exciting and our adventure keeps going with the same core ideal : DREAM RIDE SHARE.
Thu 2nd Feb, 2012 @ 9:04 am
Comments