Three time World Cup Champion Greg Minnaar will be the new face of O'Neal!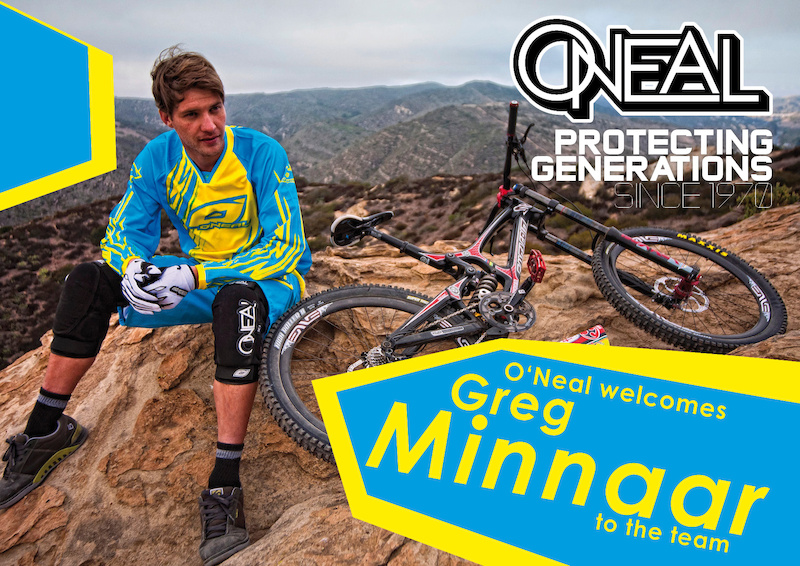 After a week of wild speculation & and hundreds of emails guessing who will be the new DH Superstar in O'Neal clothing it´s official: South African Greg Minnaar will be representing the Californian clothing and protection specialist O'Neal!
The rims, the tires, his saddle and Greg´s big feet were obviously already enough for readers to recognize the new "SANTA" Cruz rider on board.
Iris Kuckelberg, Head of Marketing, explains the move: "At O'Neal, we have a long heritage in the motocross industry, and the last couple of years we've been working steadily on our mountain bike collection. O'Neal is one of the very few family-run businesses that can compete on a high level. As a company, O'Neal embodies the spirit of our founder Jim O'Neal, and Greg Minnaar seems to be the perfect match for that."
"To us Greg is not only a champion on the track but also deep inside", says Iris Kuckelberg. "He simply reflects all our values like authenticity, persistence, strength & real passion. We did some projects together at the very start of his career and we are really happy to have him back in the team now. Together we hope we can give all riders, who share our love with the sport, something back from our experience and our vision."
Iris adds, "We know we might not be the biggest player on the MTB market yet, but we are very proud of our independence and of our dedication to the sport. Developing and designing apparel and protective equipement is more than just our company profile. For the crew and the athletes, it´s a mission statement."
Check out what Greg has to say in his video:
Featured in this Post

361,145

104,354
Comments