This weekend saw Trek World Racing's Justin Leov crowned New Zealand's Downhill National Champion after storming to victory in Nelson. Hopefully we'll see Justin Leov carrying this momentum into the World Cup in a few weeks time.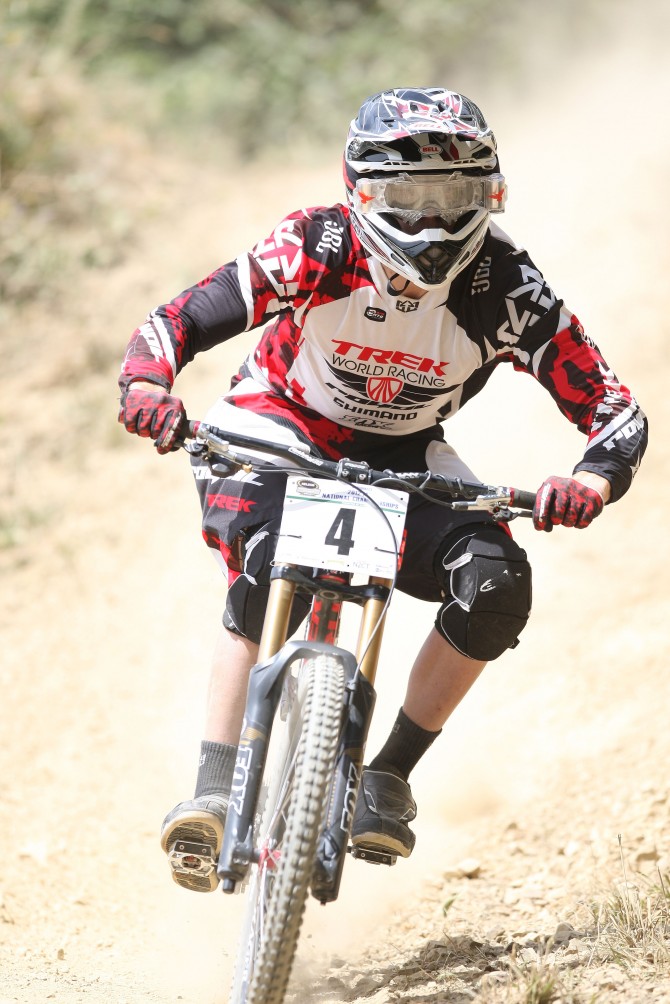 Here's the word from one of Justin Leov's latest sponsors, Redraven.
Redraven is super excited to announce Justin Leov's latest racing results from the New Zealand National Championships.
Justin stormed to victory in both the Super D and DH races in Fringed Hill, Brook Valley, Nelson. The downhill course is one of the hardest courses in New Zealand and drew a huge crowd ready to watch the country's top racers sprint their way to the finish line.
The Men's Elite DH race was extremely close. Justin Leov confirmed his liking and success history with Nelson race courses to win by just over a second. The Downhill National Championship win made it two titles for Leov for the weekend including his Super D gold from Friday night. Leov will now proudly wear his race jersey this year on the world stage with right sleeves constructed as a NZ flag, the internationally recognised downhill National Champions identification.
Redraven CEO, Jonathan Knight commented: "This was amazing news to wake up to. Justin has brought Speedview its first National title in Downhill mountain biking. Justin has proved just how amazing Speedview performs in all weather conditions even bone dry dirt and it also showcases just how much of an all-round goggle Speedview is. We now look forward to seeing Justin on the UCI World Cup stage proving again how awesome Speedview preforms. Bring the rain!!!"
Justin added: "I'm stoked after winning both races this weekend. Speedview is an integral part of my race kit. Having the ability to clear my vision in all weather conditions including dry, dusty trails allows me to focus on racing and winning. I'm really looking forward to the UCI World Cups come wet or dry!"
Redraven are currently looking for global MTB distributors – if interested give them a shout at info@redravenracing.com
Full results can be found here.
For more information on Speedview visit http://www.redravenracing.com
Comments