Woah, are those Bombers?!
They sure are. It's just been announced that the newly formed MS Mondraker team will be kitted out with 888 forks and Roco shocks. here's the official word from Marzocchi:
Marzocchi is proud to announce our support of the MS Mondraker team for the 2012 season. The team's DH athletes have been able to climb to the top of the world ranking list and are no strangers to the podiums of UCI World Cups and UCI World Championships. Team MS Mondraker will be riding our DH flagship, the 888 RC3 EVO TITANIUM and Roco RC World Cup rear suspension.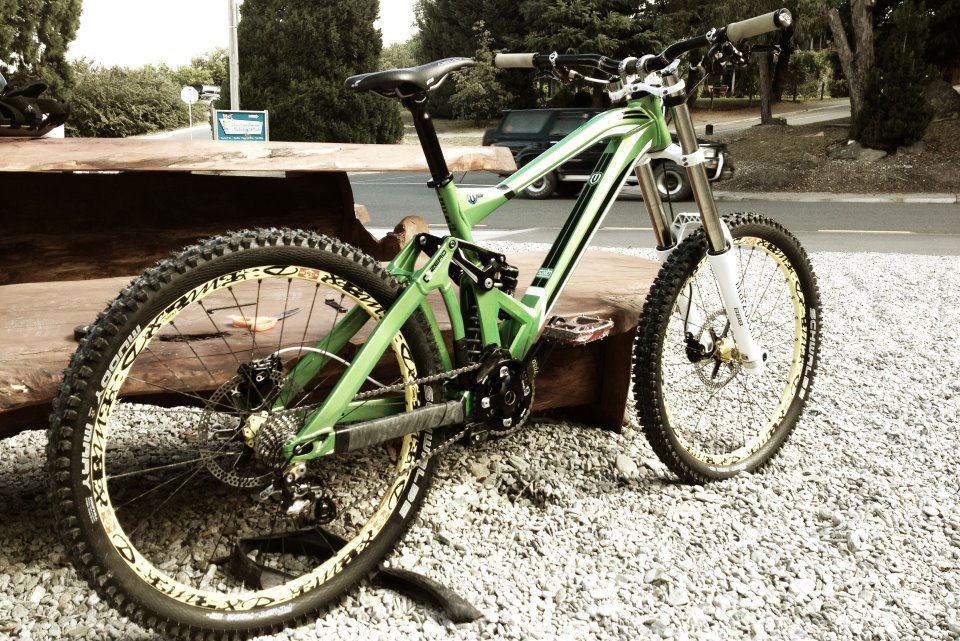 The team delivered a particularly impressive performance at the World Championships in Champery (SUI) last year. Emmeline Ragot climbed to the top of the podium at the most important event in the mountain bike world and now bears the title of World Champion. Damien Spagnolo is currently vice World Champion. At other races, new MS Mondraker team members were definitely a force to be reckoned with as well; Brook MacDonald took three podium spots in the UCI World Cup circuit and Markus Pekoll was the crowned king of the iXS European DH cup.
We are excited to have the opportunity of working with such a successful new team: "Partnering up with the MS Mondraker Downhill team is a great start for the new mountain bike season. We have had a great 2011 season and are ready to begin the 2012 season at full force. We feel that the MS Mondraker team truly represents that spirit and are excited to have them on board", says Simone Bassi of Tenneco Marzocchi.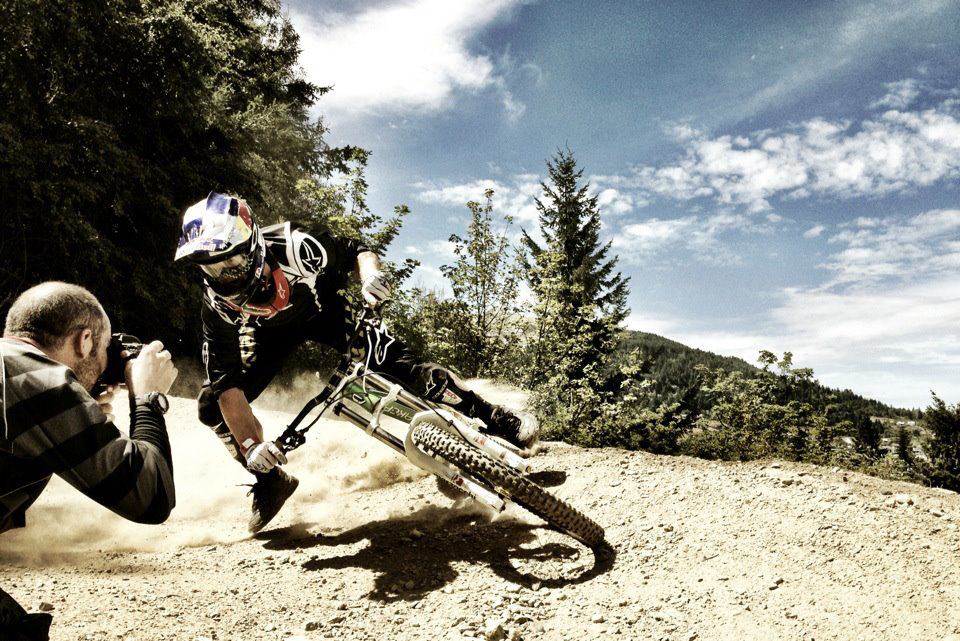 Currently, the MS Mondraker team are in New Zealand conducting extensive testing of Marzocchi suspension products. Markus Stoeckl, team manager of the MS Mondraker team asserts: "We are really looking forward to the cooperation with Marzocchi. It is the only suspension I know that is perfect straight out of the box so we are thrilled that these are the products we get to use. From the start, working with Marzocchi couldn't have been easier; they really listen to our input and are always working on tweaking their products to perfection. Especially on our suspension of choice, the 888 RC3 Evo Titanium and Roco RC World Cup."
Speaking of our 888 RC3 Evo Ti, listening closely to our pro athletes in the past has allowed us to develop a fork that is the lightest coil DH fork on the market, only barely heavier than its air equivalent. At the same time, it offers all the advantages of a coil: stability, reliability and durability and no stress. Combined with a rear shock from the Roco series that offers the perfect setting for every terrain and makes your back wheel stick to the ground like glue, our gravity suspension systems will always create the best riding experience for you when gravity calls!
Wed 1st Feb, 2012 @ 7:36 pm
Featured in this Post
Comments