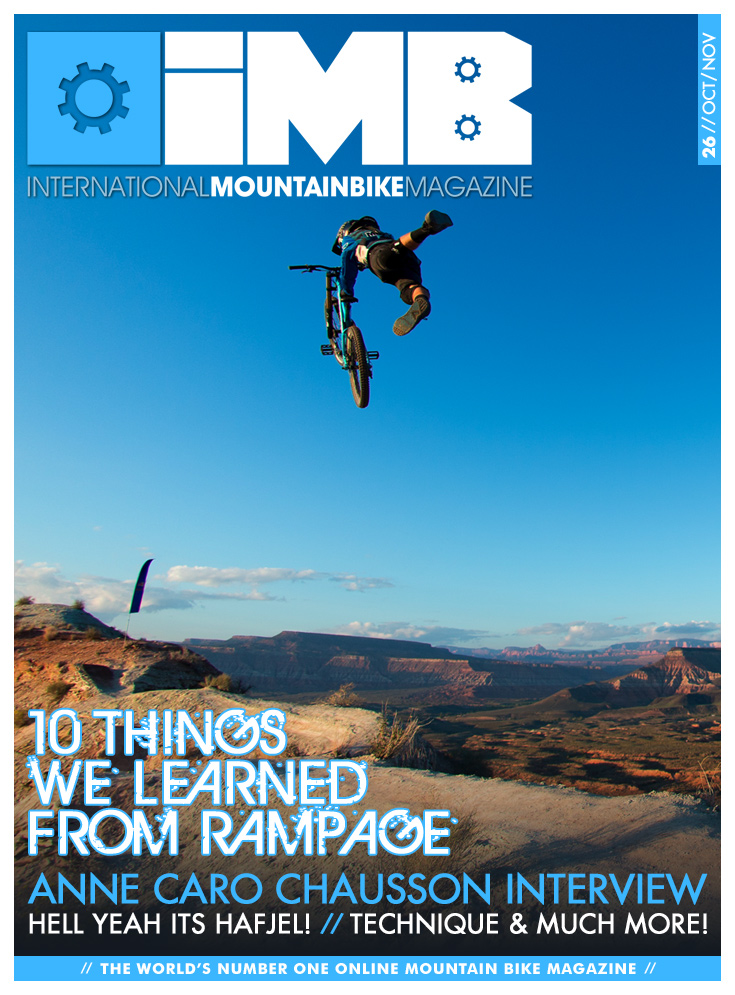 We are really pleased to announce that Issue 26 of IMB has gone live!
Check it out here: http://www.imbikemag.com/issue26/
As usual it's packed with the best stories, photos and videos from around the world! We take a look at the Rampage and all the crazy photos and videos that came out of the desert. Irmo Keizer visits the bike park in Norway known as Hafjel and gets a little excited and we chat to Anne Caro Chausson about enduro. Richard Kelly imparts his wisdom on the art of night riding and Bruce Duncan takes a trip around Torridon and Skye in Scotland. On test we have plenty of lights and 5 very different bikes…
That's not all so be sure to check it out!
Enjoy!
http://www.imbikemag.com/issue26/
Comments