Yannick Granieri Signs With Polygon Bikes
This one's bound to get the rumour mill grinding up again with another pro rider leaving Commencal bikes for a new team:
A new year brings many changes – for Yannick Granieri 2012 marks a new beginning and he is switching his old bike for a range of brand new Polygon frames. To celebrate the occasion, Polygon invited Yannick and team-mate Sam Reynolds to a trip of legendary riding in beautiful Bali and to experience the manufacturing process first hand at the Polygon factory. Polygon Bikes will be hitting Europe this year, so keep an eye out!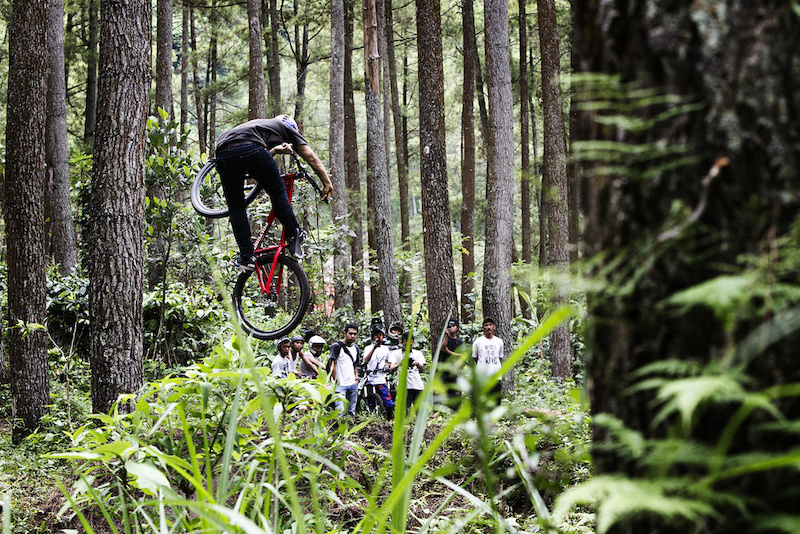 After just coming back from riding in the blazing heat on the beautiful island of Bali, Yannick's riding debut on the new frame at the Monster Energy White Style in Leogang (January 27) will be quite the change for the French pro. The slopestyle event on snow is the perfect occasion to put the frame to the test in extreme contest conditions. However, the bikes are ready for the test: Yannick and Sam were able to make sure of that during their visit of the Polygon factory in Surabaya and while riding anything from volcanoes to jungle trails.
Yannick is also looking forward to competing with his new Polygon bikes: "On our trip I've had a chance to finally try the bikes for myself and I can't wait to show what I can do on my new frames! It was really cool to see how the bikes are built and it's awesome that I can really get involved in the process with my own ideas." Yannick is the best competing French freerider out there at the moment, a fact he proved with two top ten placements in the overall FMB World Tour ranking in a row. 2011 was a successful year for him and he's planning to still step up his game for 2012 with a new partner by his side.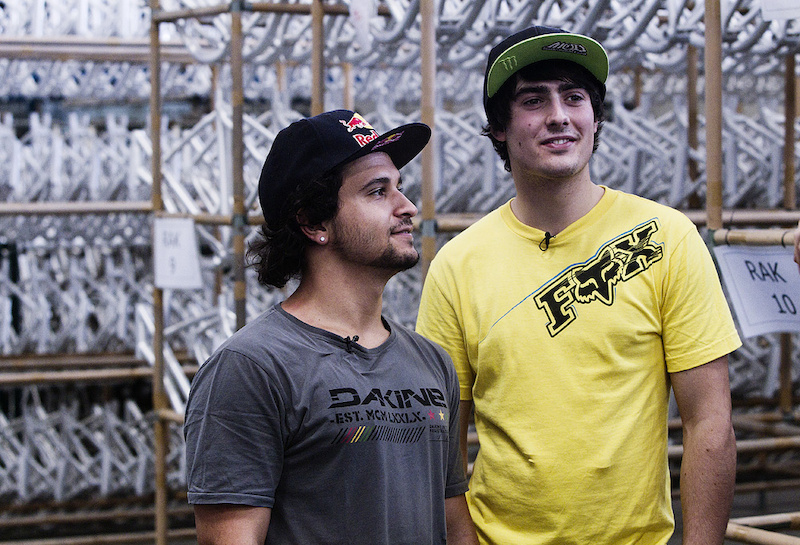 Polygon is already the leading bike manufacturer on the South East Asian market and is now expanding to Europe. The company can look back on two decades of experience and in that time were able to prove their technological know-how and passion for gravity sports. For 2012, Polygon is bringing their quality craftsmanship and cutting-edge technology to Europe. Signing Yannick is a huge step in the right direction: "Having Yannick to represent our brand is another leap for Polygon bikes. His enthusiasm, hard work and professionalism will help us improve our bikes even more. He rides our bikes with such confidence; we'll definitely keep seeing Yannick regularly up on the podiums", says Yustian Nimara, Marketing Manager of Polygon bikes.
For more info, visit http://www.polygonbikes.com.
Don't let the top photo fool you, Yannick is far more than a dirt jumper as you'll see in the video below:
Win a Peaty's Complete Bicycle Cleaning Kit this issue in our FREE subscriber prize draw.
Thu 5th Jan, 2012 @ 9:43 am
Featured in this Post
Comments