The Scott11 team enjoyed a double celebration on Sunday after team riders Brendan Fairclough and Florian Pugin won the latest round of the iXS European Downhill Cup in Châtel!
Fairclough had qualified second, but dug deep to put in a time of 2:28.599, while fastest qualifier, MS Mondraker's Damien Spagnola crossed the line looking like he'd had a crash and finished in 12th place. Second place went to Australia's Joshua Button (SC-Intense) who was only five hundredths off Fairclough's time. Frenchman Florent Payet (SC-Intense) finished in third.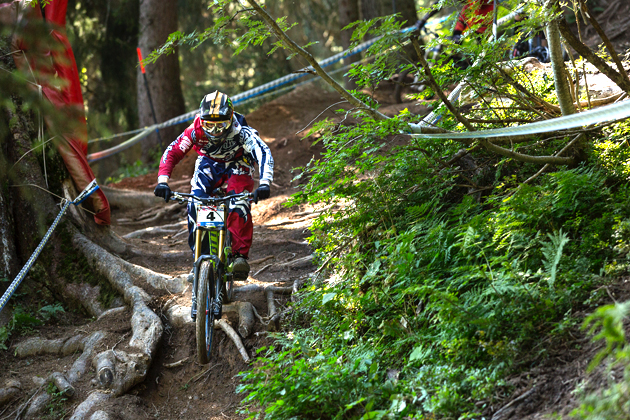 Floriane Pugin held off Britain's Tahnée Seagrave (FMD Racing) to be the fastest women. Pugin recorded a time of 2:48.075 which was three seconds better than Seagrave's. Slovenia's Zarja Cernilogar (Crn trn GT) finished third. With one race left in the iXS European Downhill Cup, Pugin now leads the women standings with 132 points. Second in the standings is Switzerland's Miriam Ruchti (Sc-Intense) with 128 points.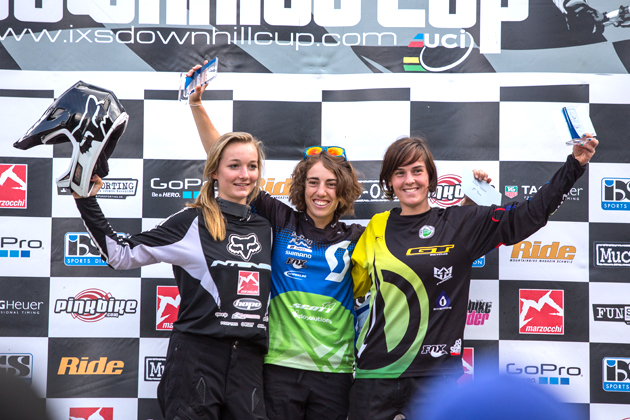 Sweden's Robin Wallner (Team Åre bikepark) heads the men's overall standings with 501 points though he is closely followed by South African Johann Potgieter (Canfield Factory Team), who has 493 points so there is all still to play for in both the men's and women's competitions going into the final round of the European Downhill Cup in Todtnau, Germany, later in September.
Mon 10th Sep, 2012 @ 11:45 am
Featured in this Post
Comments