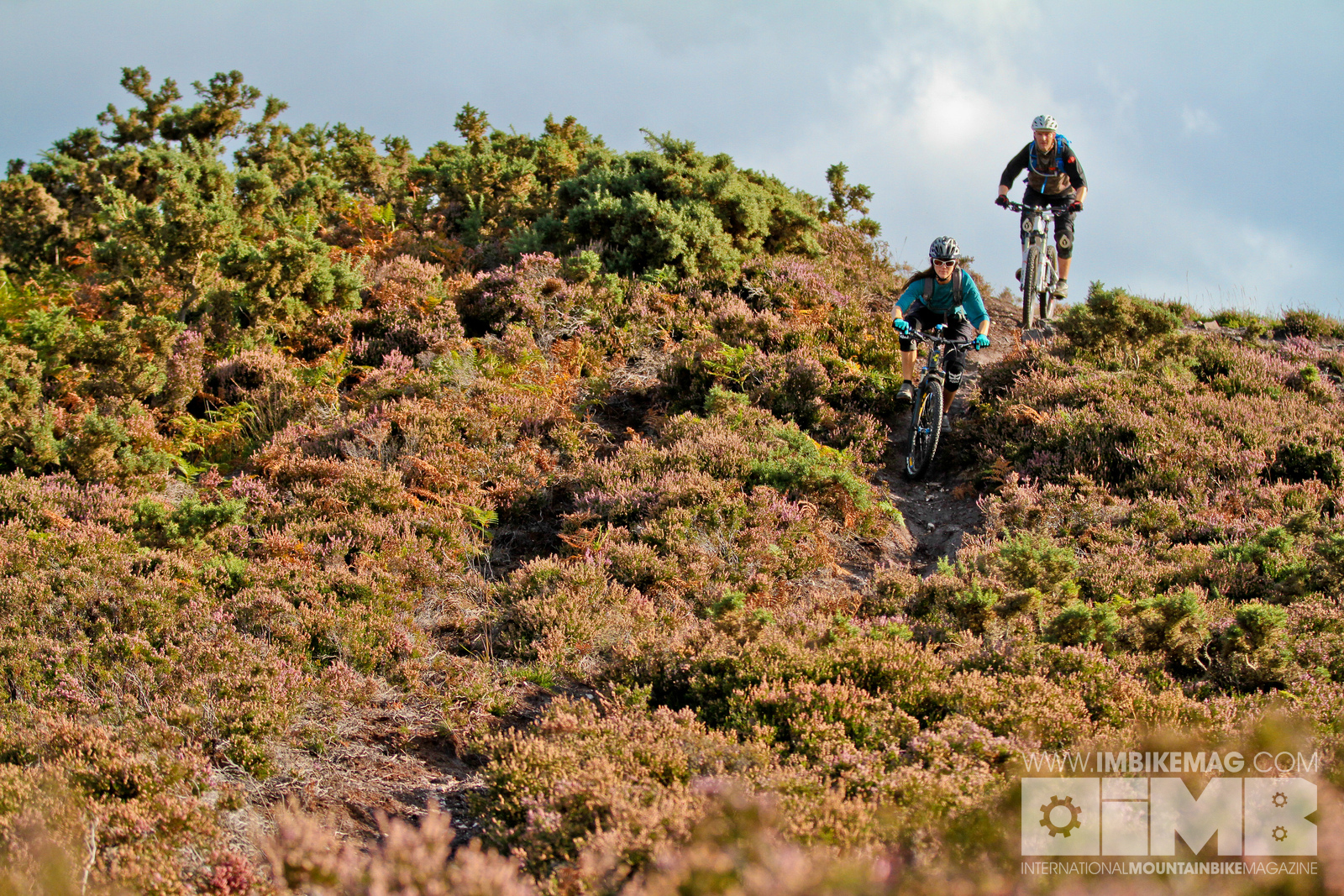 IF mountains and bikes are your thing but you prefer to go off-piste to get your thrills the 'demanding but do-able' Xcalibre Off Road Tour next August is probably the event you have been waiting for.
The inaugural Pro-Am Tour will have a wild west feel with seven varied stages over seven days based in three of Britain's most scenic national Parks – the Pembrokeshire coast, Brecon Beacons and Exmoor.  Within those seven stages all the elements of mountain biking will be tested to the limit from cross country to Enduro, downhill and endurance. The alternative Tour of Britain if you like.
ITV 4, who covered the recent Tour of Britain, will be on hand to report on the spectacular action and scenery and capture the fun that can be had when you cycle so close to nature. Britain, now so successful on the road, also boasts a proud heritage in mountain biking, especially in the Downhill division, with Steve Peat, Gee Atherton, sister Rachel Atherton and Tracey Moseley all winning world championships in recent years.
Teams will consist of two competitors each and anybody over the age of 16 on January 1 2014, with a proven competence on a mountain bike, is eligible to apply on-line for one of the 500 team places available. You could be husband and wife, brother and sister, mates from work or members of the local cycling club. You will need to be fit but you don't have to be superman, a warrior spirit will be much more important.
As a Pro-am event you might find yourself fighting for the wheel of some of the Professionals who will be competing while there will also be a number celebrity pairings. There will also be the opportunity to raise funds for your favourite charity by completing the Challenge.
In the long tradition of all major bike races there will be leaders jerseys awarded every evening to wear the following day – women's teams, mixed team, the over 80s (combined age that is!) and of course the yellow jerseys of the overall leaders.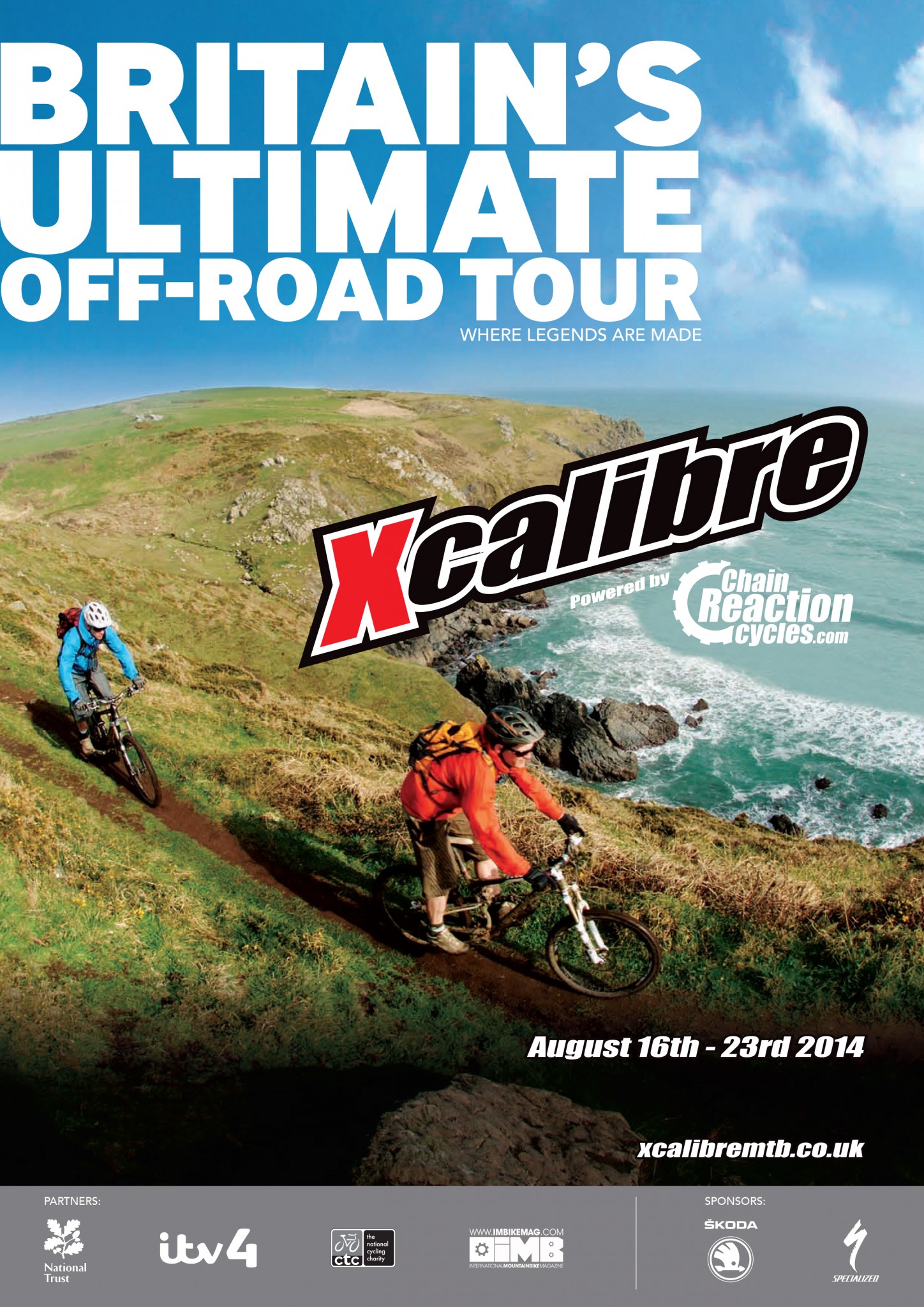 The Xcalibre OFF Road Tour will start on August 16 next year in the grounds of the historic Stackpole Estate in Pembrokeshire, a National Trust property which boasts Barafundle Bay and Bosherton, two of Wales's most beautiful but little known beaches. A two day stop over here will see a cliff top trail followed by a relay race and team-trial around the Stackpole Woodlands.
Three stages in to the race, the action will then switch to the Brecon Beacons which will feature a novel night stage when route finding could be the key, followed the next day by what is being described as the Tour's Queen stage, a mountainous 60 mile loop over terrain which the SAS use as their training grounds.
Finally the Tour will decamp for Exmoor on Devon's north coast where Porlock, which claims the steepest tarmacked road in Britain, hosts the Grand Finale weekend. A punishing Enduro stage will be followed by a mystery wild card event.
The basic accommodation package will involve two man tent and meals at each venue but there will also be a series of upgrades involving local Bed and Breakfast accommodation or the use of a motorhome for those who feel they need a little TLC at the end of a gruelling day. The basic all-inclusive eight day team bundle will be around £1800.
"There is certainly a gap in the sporting calendar for an event like this in the UK, with a similar format to that of the Cape Epic, BC Bike Race and Trans Alps," says event organiser Hugh Roberts whose Sweetspot company have overseen the Tour of Britain for the last ten years. "we're hoping that Xcalibre will raise the profile of mountain biking in the UK and revolutionise the way that events are run."
"Working alongside the National Trust on this venture gives us exclusive access to parts of the country that other races can't offer, allowing us to build routes and select locations to provide the ultimate test for teams. We also feel it's very important to leave behind a legacy for mountain biking, promoting areas such as Pembrokeshire, Brecon Beacons and Porlock as off-road hotspots"
For up to date information and to register your interest visit xcalibremtb.co.uk
Contact: info@xcalibremtb.co.uk
Twitter @XcalibreMTB
Facebook http://www.facebook.com/XcalibreMTB  
Comments