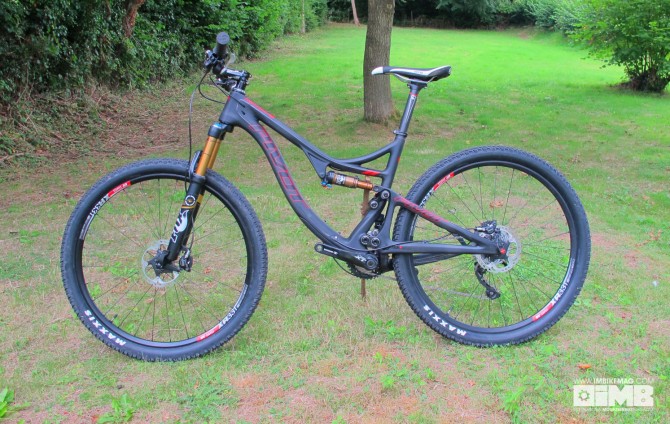 Pivotal Moments!
It's been a while since I worked for a certain metallic equine based brand and in that time I had forgotten how much I enjoyed riding a DW link, they really are great fun to ride. That love for Dave Weagle's Suspension wizardry has been reignited thanks to a recent trip to Surrey's North Downs to see Pivot's new carbon steeds.
Due to hit the shops in November, IMB had a sneak peak at the shiny (or should that be matt) new Mach 4 Carbon XC/ Trail bike and the Phoenix DH frame, thanks to Daniel Limburg from Pivot and Rory Hitchens, the Marketing Manager for the UK distributors, Upgrade.
Phoenix DH Frame
Designed around 27.5 inch wheels, the Phoenix is a full carbon frame, including the BB shell and ISCG-05 tabs. With 204mm of dw-link travel, the Phoenix weighs in at just 7.1lbs, which means complete builds can come in at an impressive 31lbs!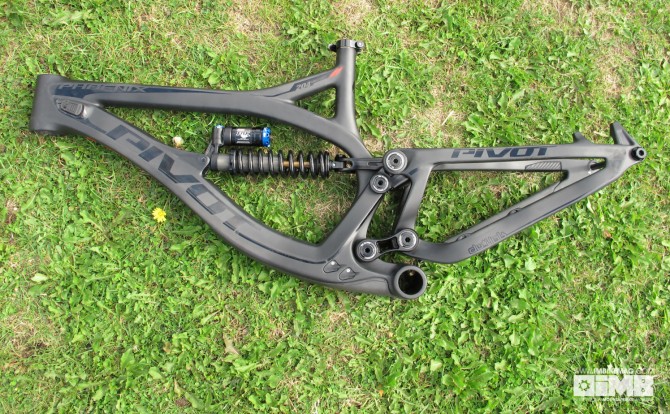 As you would expect from Pivot, the frame comes with some nice finishing touches, from full internal cable routing, with a cable port hidden under the rubberised down tube protection, to built in bump stops, which double up as internal cable ports and full dropper post compatibility.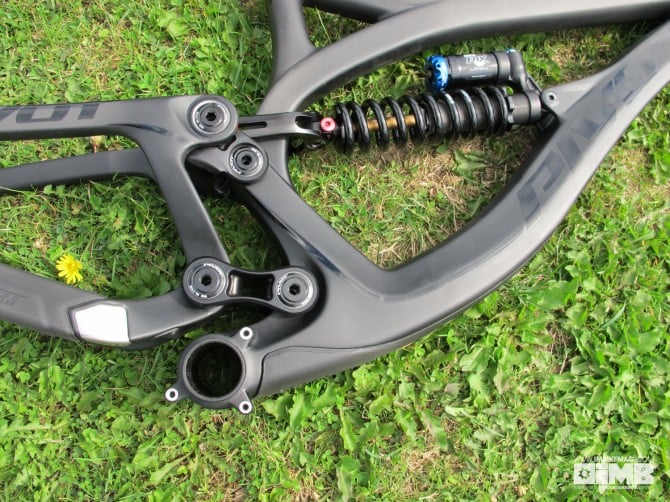 Looking at the specs; 157mm x 12mm rear end, 107mm carbon BB Shell, 204mm rear travel and 62.5° head angle (+/-.75° headset option), the Phoenix has all the hall marks of a world class downhill bike and we all know how good a dw-link DH bike can be! Something shown by team rider Bernard Kerr, who is having one of his best seasons to date and has just been invited to the Red Bull Rampage. Could this be one of the lightest bikes in the Utah desert?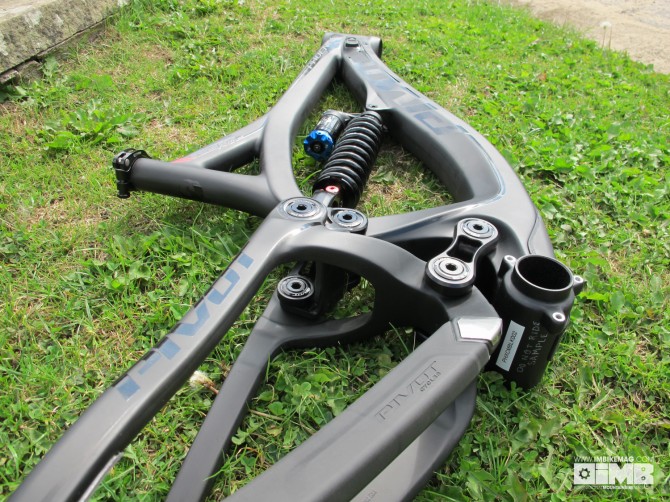 Unfortunately, a rideable sample wasn't available, so I guess I will be ringing them until one is!
Mach 4 Carbon
Luckily for me the Mach 4 Carbon was fully built and ready to roll. The fourth generation Mach 4 has moved on to 27.5 inch wheels and has 115mm of rear travel, matched to a 100 or 120mm fork, giving it a 69.2°/67.5 head angle. This is the lightest full suspension frame that Pivot has ever made, weighing in at just 5.1lbs, with full builds from 22lbs!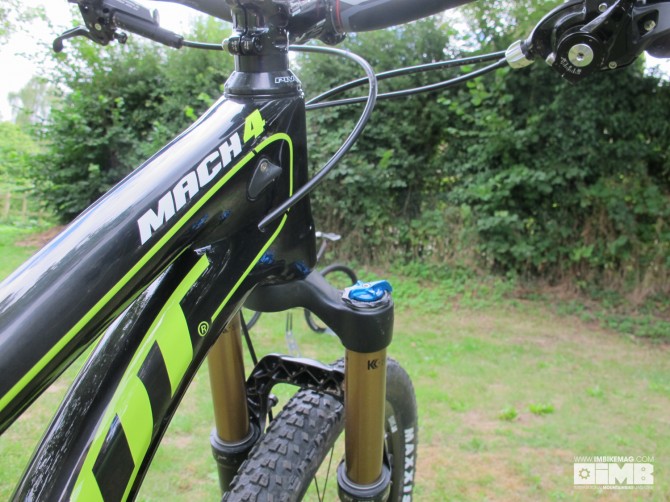 With Pivot's Daniel Limburg being a former Shimano employee, it's obvious he still has some good connections, with the Mach 4 being the first Shimano Di2 compatible frame, with an internal battery port hidden in the down tube and full internal cable routing for those using a more traditional set up.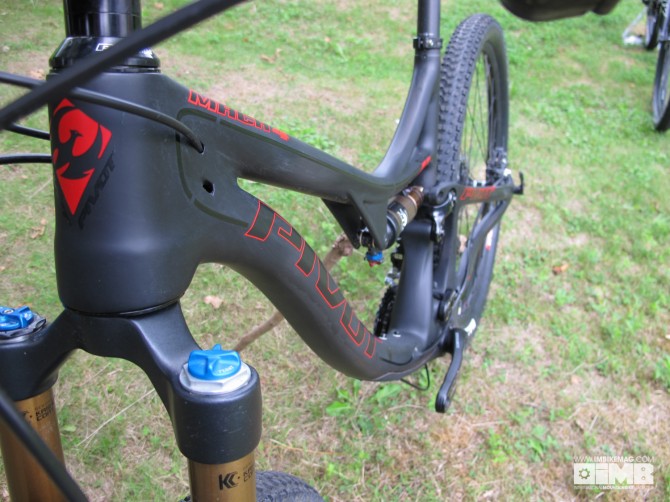 Going down to an XS, the Mach 4 will fit someone as short as 4 foot 10, something that's extremely rare on a 27.5 full sus bike.
The usual Pivot touches of an internal cable port, tidy guides and routing come as standard, as well as dropper post compatibility.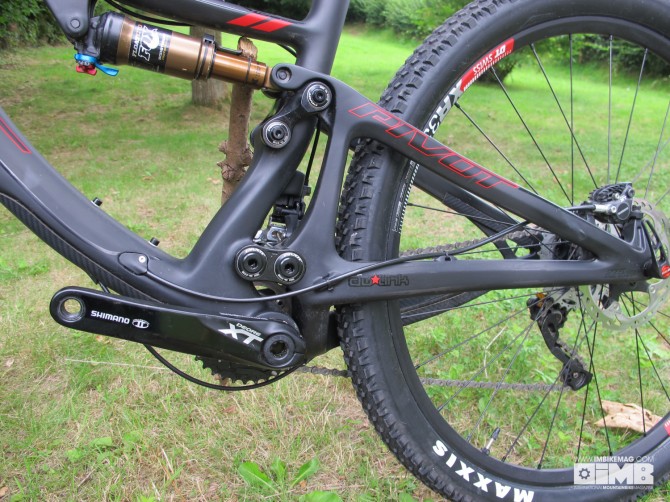 So how did it ride? Being marketed as an XC race bike/Trail bike, I was expecting it be nimble but easily knocked offline, I was also expecting to be in serious trouble as Ollie Wilkins was the days trail guide! I was pleasantly surprised, don't let the association with the word race, let you think this bike won't be fun. In my opinion it is a trail bike that could be raced, rather than the other way round.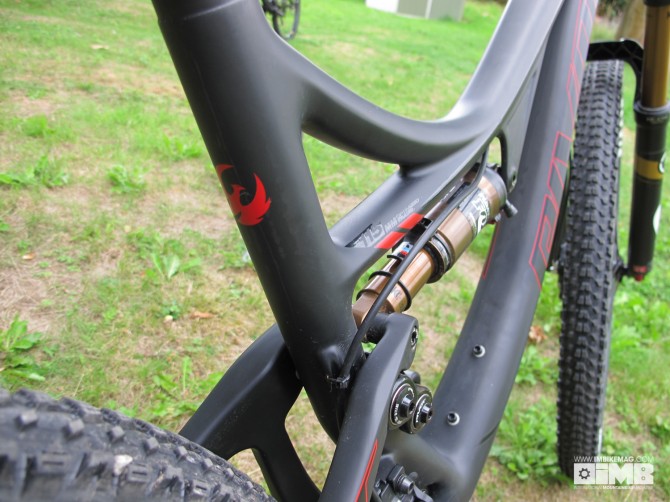 Set in descend mode on the Fox CTD fork and shock, Pivot have achieved something that I have been trying to do without success for year with 4X bikes, a fun floaty, jumpy full sus bike, that powers up the climbs, pumps the trails and can be thrown side ways, all day long! With two sag settings marked on the shock, one for race and one for trail, I was only able to test the trail setting on my brief time with the bike and it was a lot more fun than I was expecting, it really did feel like a 4X bike that could be ridden all day on flowy trails and up tough climbs.
I'm hoping to get my hands on it again for a full review, where I will set it up in race mode, as well as give it some more abuse in trail mode, but I can't stress highly enough how capable this bike is, don't be fooled by the XC moniker and the 115mm of travel, head to the trails and abuse it both up and down hill!
// Words & Pics – James Cornford
Featured in this Post
Comments