Ride fast and party hearty! Check out Cécile Ravanel pin it to take the top podium! It was an epic Enduro weekend for Team GT Pulse Session at the EWS Round 6 in Whistler with some of the longest days of riding ever and, of course, don't count out the festivities.
Winning every stage, Cécile beats out top ranked Tracey Mosely and Anne Caroline Chausson to take her first win of the season. A consistent top 5 finisher, Ravanel really found her stride at Whistler and finished with an overall time of 58:04 minutes. The only rider to come in under an hour and over 2 minutes ahead of the pack!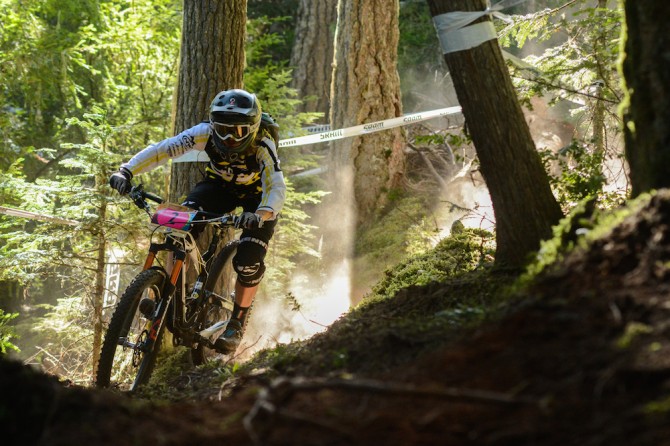 Round 6 overall had great results for Team GT Pulse Session. Cédric Ravanel takes an impressive 27/133 finish to edge out many of the top riders in the sport. And to cap things off, Gatien Pernet nails a 3rd place prodium for the Juniors division. This catapults Team GT Pulse Session into 5th place in the team rankings for Round 6 and up two positions in the overall season standings.
//Edit: Variable Visual | Photos: Gaetan Riou
Featured in this Post

18,511

311,490

12,188
Comments