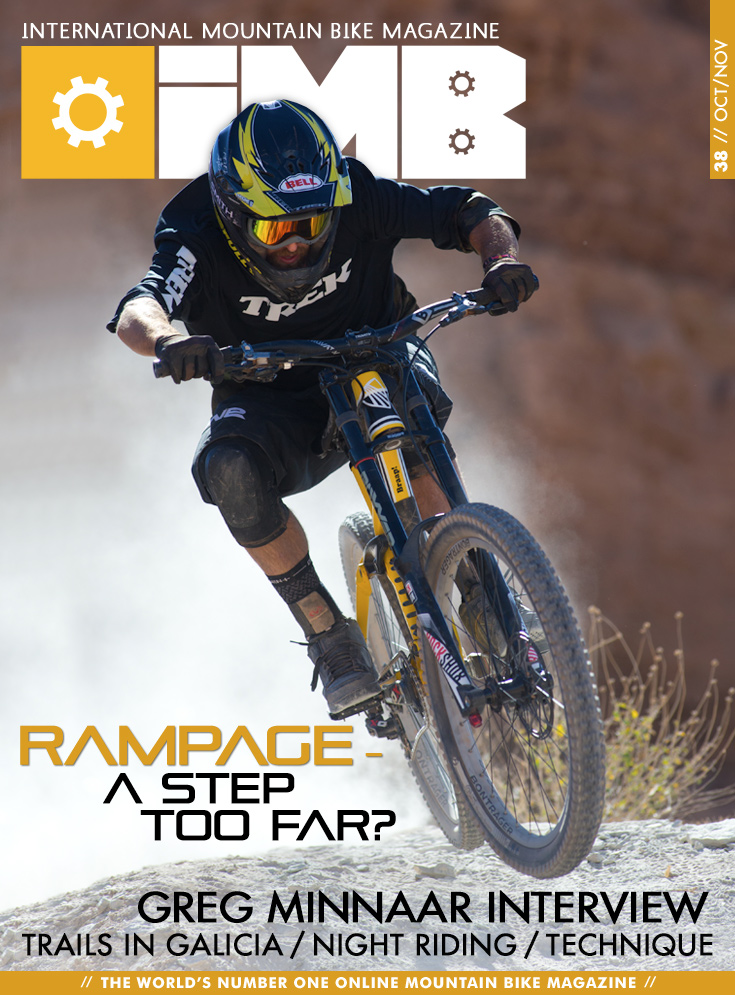 We are really pleased to announce that Issue 38 of IMB has gone live!
Check it out here: http://www.imbikemag.com/issue38/?Cover
In the latest issue, we sit down with Greg Minnaar to talk about one of the most successful careers in our sports history. Rou Chater investigates the Red Bull Rampage; with so many injuries this year is it going too far? David Cachon ride trails in Galicia, with scenery that is truly from another time and Richard is on hand with the technique and we take a look at night riding as a great way to spend the winter!
There is plenty more inside so be sure to check it out!
Enjoy!
Mon 26th Oct, 2015 @ 12:20 pm
Comments