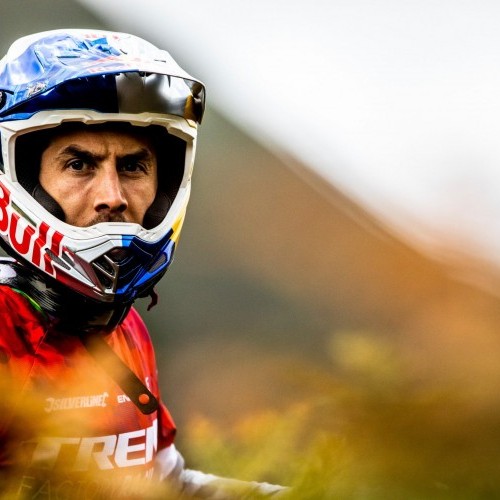 Intriguing Beings Podcast – Episode 10 – Gee Atherton
Features / Mon 19th Nov, 2018 @ 12:00 pm
Rou's back with another episode of his Intriguing Beings Podcast, this week he's talking to Mountain Biking royalty in the form of Gee Atherton. Arguably the most successful rider the UK has ever produced he's been enjoying a recent return to form! Along the way he's had some of the most horrific crashes and injuries during his long career, and he raced his 100th UCI DH World Cup event in the summer. He has won the UCI DH World Championships twice with numerous UCI DH World Cup wins to his name too. He's been on the podium at the Red Bull Rampage and won the Red Bull Hardline this year, the most extreme DH race on the planet!
Gee's a humble guy who's exceedingly dedicated to his sport, like we all are, his attitude to training and getting on that top step is something to behold. This is a great episode with someone who has been racing bikes longer than most, find out a little more about what goes on behind the scenes! Give it a listen and if you enjoy it, then feel free to give it a thumbs up and share it with your friends!
Rou Chater is the Publishing Editor of IMB Magazine; he's a jack-of-all-trades and master of none, but his passion for bikes knows no bounds. His first mountain bike was a Trek 820, which he bought in 1990. It didn't take him long to earn himself a trip to the hospital on it, and he's never looked back since. These days he's keeping it rubber side down, riding locally and overseas as much as possible.
Featured in this Post
Comments