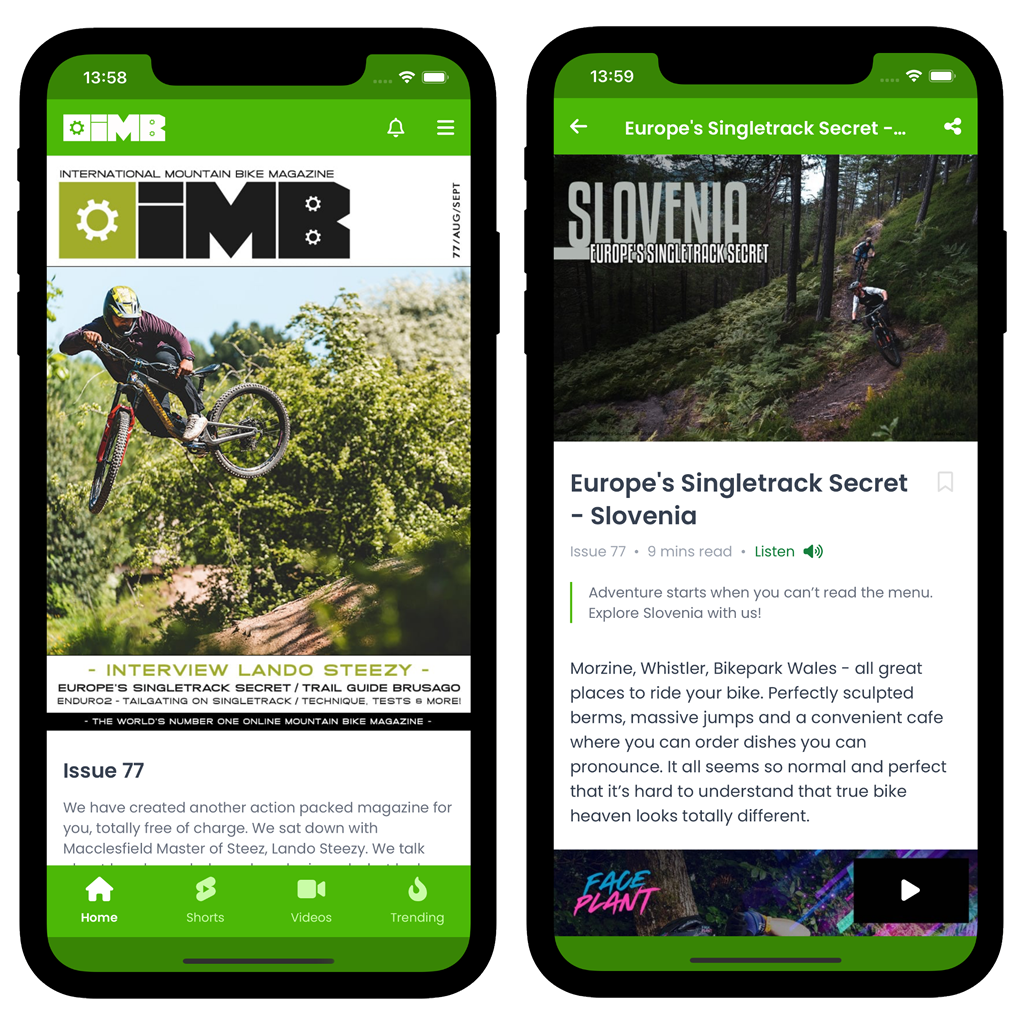 Full Screen
Get the most out of your device with a full screen experience.
Notifications
Be the first to know about new issues with push notifications straight to your device.
Photos / Video
The best mountain bike photos, videos and articles at your finger tips.
Articles
Mobile friendly versions of articles for easy reading.