2012 World Champs British Team Announced
British Cycling have announced the team selected to represent Great Britain in the 2012 Mountain Bike World Championships in Leogang and Saalfelden, Austria. This year's team is the largest British Cycling have ever selected for an oversees World Championships and includes three Olympians and seven former World Champions!
The eight elite male downhill riders including defending World Champion Danny Hart, shows a strength in depth and a wealth of experience in International competition for the team. The selection of six junior men is also an encouraging sign that there is a healthy pool of young talent being nurtured through the British Downhill Series and individual coaching initiatives up and down the country.
Downhill Coordinator for British Cycling, Will Longden said: "The elite team speaks for itself, World Champions, World Cup winners and consistent performers throughout. The junior riders are an exciting prospect, it's been a few years since we had so many juniors in one season all capable of a BDS win and qualifying for World Cup finals. They will also have the benefit of a training camp at Leogang next week with myself and coaches, to help them get the best possible preparation for the Championships. It's hopefully the start of an exciting time for the development of young DH and 4X riders through the support of British Cycling."
Elite Men
Danny Hart Gee Atherton Josh Bryceland Marc Beaumont Matt Simmonds Joe Smith Sam Dale Steve Peat Reserve: Brendan Fairclough
Elite Women
Rachel Atherton Manon Carpenter Tracy Moseley
Junior Men
Jono Jones George Gannicott Joe Connell Fraser McGlone Phil Atwill Mike Jones
Junior Women
Tahnee Seagrave
4X
Scott Beaumont Katy Curd
Team GB was awarded seven elite male places, as well as a a space for Danny Hart as he is the defending World Champion. Hart is currently recovering from a shoulder injury form Crankworx Europe. If Hart is unable to compete then he won't have 'taken' a spot from anyone else. Brendan Fairclough is registered as the first reserve for the team so if any of the elite men, with the exception of Danny Hart, are unable to compete, he will fill their position. The reserve rider can only replace one of the other riders up to the point that the team is signed on at registration at the Championships. Once the event begins we cannot for example replace a rider that is injured in practice."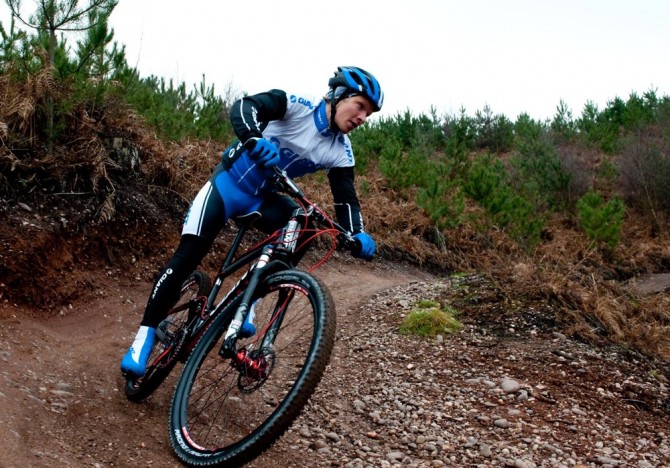 In the cross country team Annie Last, 21, is currently ranked sixth in the world on the back of a career-best season and will compete in Under-23 category at the World Championships, in which she has won silver medals in both the last two years. Kenta Gallagher, 20, is also having a career-best season in the Under-23 category, with a second national title and two top-10 finishes in World Cups. He is ranked 15th in the world.
Competing in the Junior ranks, Beth Crumpton has had three top 15 finishes in World Cups and also won her second national title last week.
National Mountain Bike Coach Phil Dixon said: "The team has established international quality at the Elite and Under-23 level and will be represented in all categories which is an indication of the strength of Mountain Biking in Great Britain. We have a healthy number of boys and girls in the junior categories which is encouraging for the future."
Elite Men
Liam Killeen David Fletcher Oliver Beckingsale
Elite Women
Lee Craigie
U23 Men
Grant Ferguson Kenta Gallagher Sebastian Bachelor Steve James
U23 Women
Annie Last
Junior Men
Iain Paton Michael Thompson. Samuel Stean
Junior Women
Alice Barnes Beth Crumpton Rebecca Preece
Mon 6th Aug, 2012 @ 4:47 pm
Comments