Pure Mountains Holiday For Rider Down Trust Competition Winners
Mountain biking is an inherently risky activity. All riders fall and injure themselves. An unlucky few suffer serious, life-changing injures. Scott Shepherd was unlucky. While taking part in a mountain bike race in Kent in 2011, Scott crashed and suffered a coma-inducing brain injury. He is still recovering in hospital. His family have set up Rider Down Trust, a charity that supports riders and their families following serious injuries.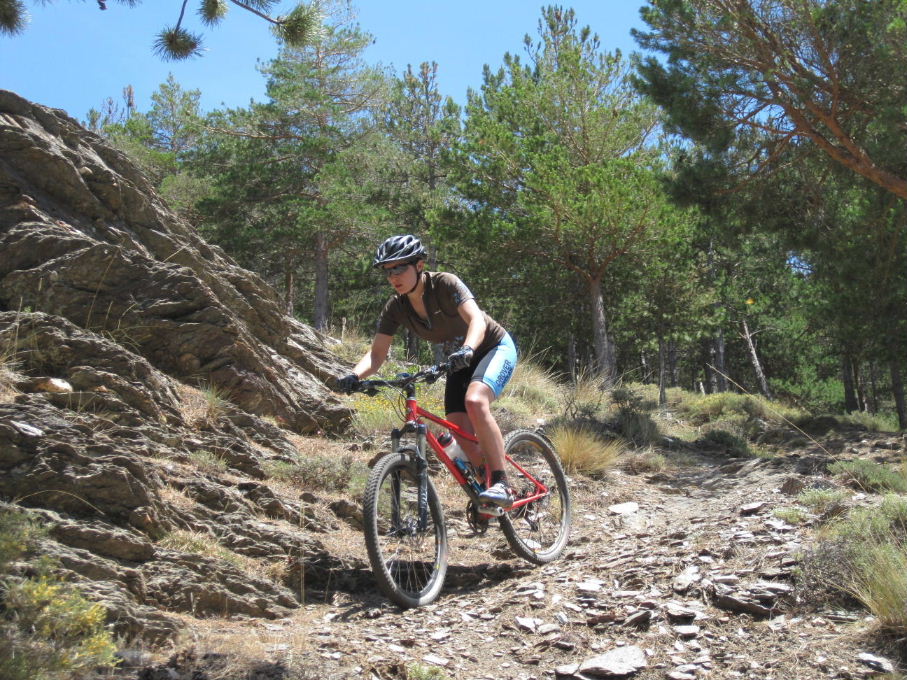 The partners of Pure Mountains wanted to support Rider Down Trust. It was agreed that they would donate two places on one of their mountain bike holidays as the prize in a Twitter competition, with the aim of raising awareness of the charity's work.
Lindsey James from Presteigne, a keen cross country mountain biker and bike mechanic, was the winner. In July, she and her boyfriend, engineer and all-round mountain biker Dave Price, gleefully packed their bags and bikes for a week in Spain's Sierra Nevada.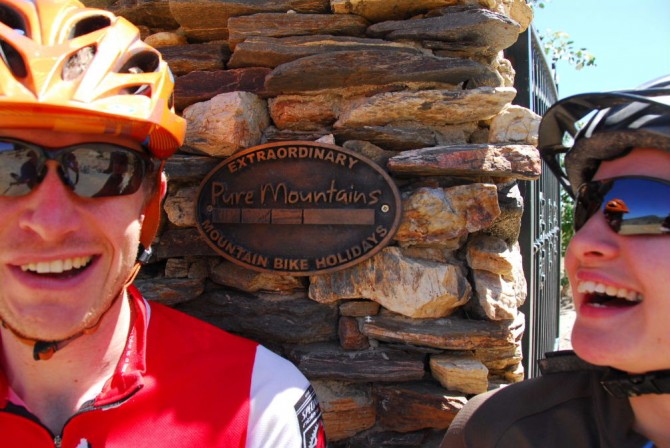 "We've just moved house and I'm between jobs. There's no way we've got the budget for a proper bike holiday at the moment, so we're thrilled," Lindsey told Pure Mountains' partner, Jenny Mayhew, before the trip. The competition had added significance for Dave, whose ten year career in downhill racing ended with a crash in 2007, in which he sustained a serious head injury.
Lindsey, 29 and Dave, 26, joined five other riders at Pure Mountains' farmhouse base for a week of guided trail riding.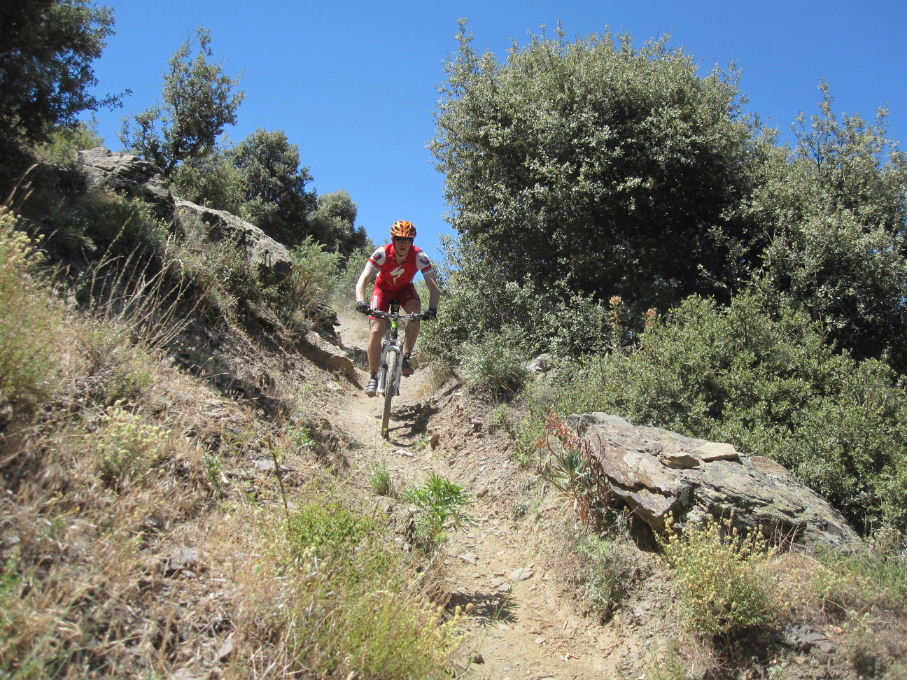 Find out more about The Rider Down Trust here, or to book your own Spanish adventure check out the Pure Mountains website.
Mon 13th Aug, 2012 @ 2:32 pm
Comments