Rampage is back!
On October 5th – 7th amongst a crowd of world-class riders, three athletes will battle on the blood red dirt of the Utah desert at Red Bull Rampage for the 2012 FMB World Tour title: Brandon Semenuk, Martin Soderstrom and Thomas Genon. Red Bull Rampage is a big mountain event at one of the world's ultimate mountain bike proving grounds.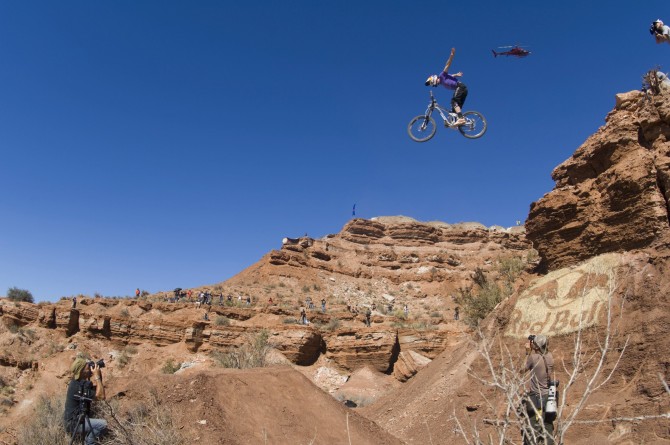 So what better place can there be to hold the final battle for the 2012 FMB World Tour and the golden Camelbak Better Bottle? Only the crème-de-la-crème of mountain bikers can compete and you will be able to watch every breath taking run live via http://www.fmbworldtour.com. Based out in the remote, hazardous and picturesque desert in Utah, this second and last Diamond event of the FMB World Tour is the one event that no one wants to miss!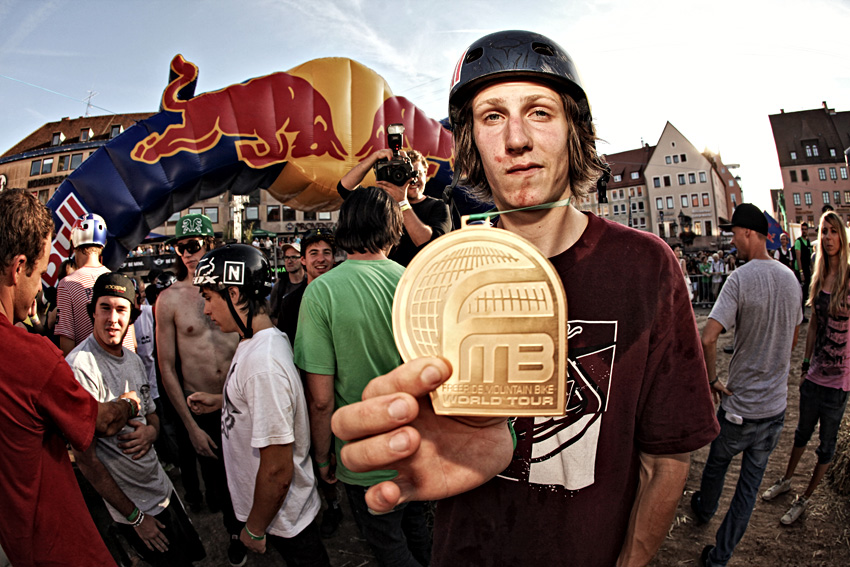 So far in the 2012 FMB World Tour season we have had the pleasure to witness true progression in the disciplines of Dirt Jump, Slopestyle and Big Mountain. The riders have never failed to stun us with their bigger than ever tricks and daring combos. This August at Red Bull Joyride one rider – Brandon Semenuk who is the defending FMB World Tour Champion, had the chance to take home an early overall victory as 2012 FMB World Tour Champion but due to two unsuccessful runs, the battle for the title moves on to Red Bull Rampage.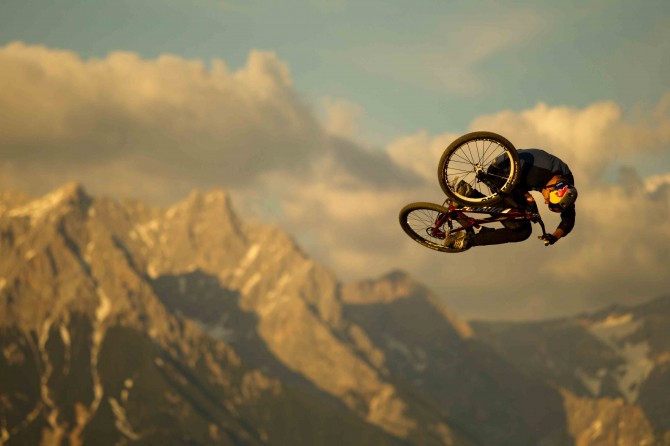 This was good news for Martin Soderstrom, who since Bearclaw invitational has been right on Brandon's tail for the title and the golden Camelbak Better Bottle. With Martins 2nd place finish at Red Bull Joyride, he heads into the season finale only 32.5 points behind Brandon. Underdog, Thomas Genon stunned the world in amazing style with his victory at Red Bull Joyride and consequently earns himself a place as the third and final rider still in contention for the FMB World Tour title.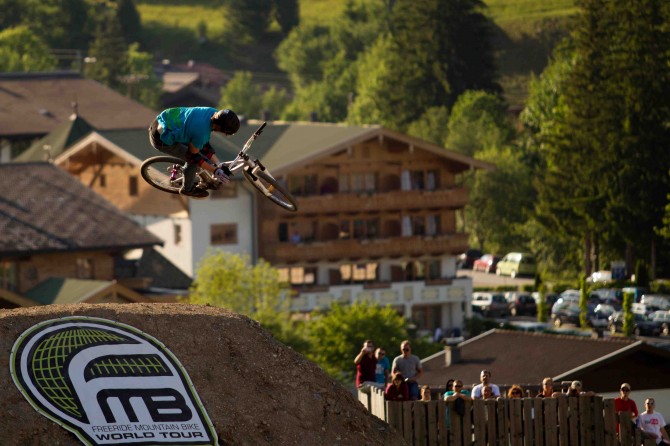 Every rider has their strengths and weakness's– some prefer big mountain, some prefer slopestyle or pure dirt jumps. Brandon Semenuk has already won the Red Bull Rampage back in 2008 when he was just 18! This year he is going to the Rampage with a point's advantage and more experience in big mountain events than his FMB World Tour title rivals. Although he is the clear favourite, Red Bull Rampage is the ultimate challenge for every rider and this mountain really is anybody's to conquer! The excitement is growing day by day and we all want to know who will be the 2012 FMB World Tour Champion. To give you a better idea of how many fingers to cross for your favourite athlete the chart below explains the current overall ranking scenarios for Red Bull Rampage and the FMB World Tour title.
For example, the chart shows that if Brandon Semenuk places 7th at the event, then Martin Soderstrom has to place a minimum of 3rd to beat him, or Thomas has to win – otherwise, Brandon with his point advantage will be FMB World Tour Champion for the second consecutive time.
Fri 28th Sep, 2012 @ 10:52 am
Comments