A Hand-Bike Ascent of Cadair Idris 
On 20th April 2013, a small group of disabled riders will attempt to scale Cadair Idris, one of the tallest mountains in Snowdonia, using specially designed mountain bikes. The bikes, which are pedalled by hand rather than by foot, have especially low gears which will be essential on the steep and rocky upper slopes of the mountain. During the 10-hour epic, the riders will be assisted by a team of climbing specialists who will help them negotiate the difficult stone chutes approaching the summit, and a team of MTB experts will form a guard of honour for the rapid return down the mountain. The aim of the challenge is to raise the profile of adaptive mountain biking within the UK and to raise funds for a number of associated projects and local charities.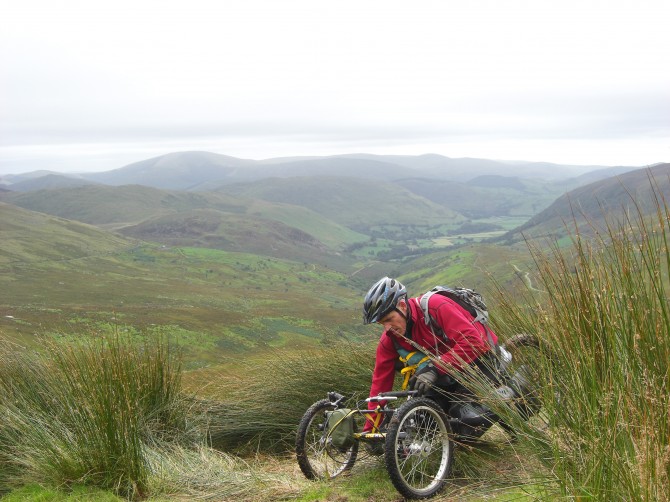 As well as the summit team, a second group of hand cyclists will take part in the 'Sheep-Station Sortie' which goes as far as the half-way point of the mountain. Although by no means an easy ride, this avoids technical terrain and will be accessible to a wider range of riders and equipment.
We'd be interested to hear from hand-cyclists with their own off-road hand-cycles who would be interested in taking up one of the limited places in either the summit attempt or the sheep station sortie, and also from qualified mountain leaders and mountain bike leaders who would be interested in joining the volunteer team. Contact us on info@snowbikers.com or call us on 01341 430628 for further information.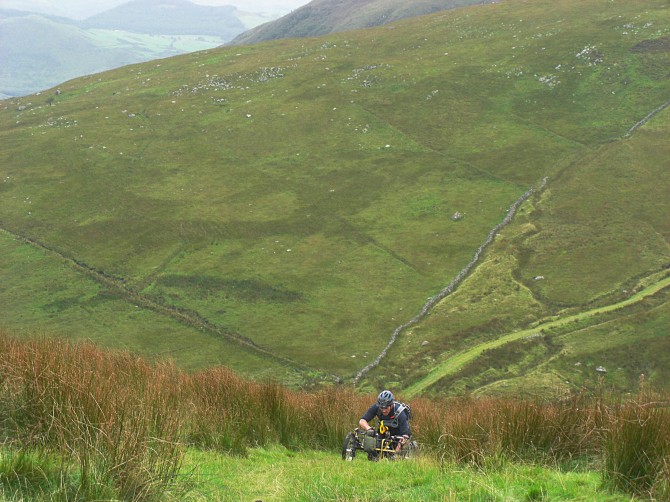 This ambitious event is being organised by 'Challenge your Boundaries', and is made possible by the efforts of a large team of skilled volunteers. The money donated will be split between Mawddach Rotary Club (10%), Challenge your Boundaries adaptive MTB project (30%), Aberdyfi Search and Rescue Team (30%), A project assisting injured service personnel (30%).
You can follow our progress on our Facebook Page and you can help us by donating online here.
Tue 25th Sep, 2012 @ 12:24 pm
Comments