Greg Minnaar needs no introduction, he was my pick last year in the office for the win (we weren't allowed to pick Gwin as that would be too easy) and he didn't disappoint. In a tough season he started off with a podium at his hometown track, Pietermaritzburg, and was then neutralised with the dominance of Gwin mid season. He kept pushing hard though with podiums at Val Di Sole, Monte-Saint-Anne and Hafjell giving him enough points to take the second spot overall for the season.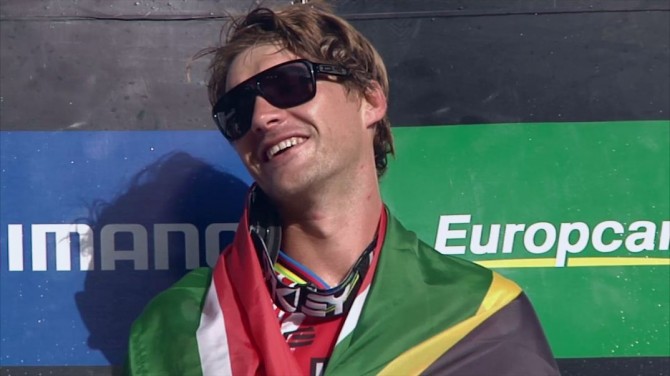 The biggest news however, was at the World Championships in Leogang, Austria at the end of August. With Gwin on form, Gee Atherton chasing hard and the added element of the World Champs throwing up some surprising results year on year it was going to take a serious run from Greg to take the crown. After laying down an absolute gangbuster of a run Greg sat in the hot seat waiting for Gwin. A crash saw the on form World Cup leader throw away his chance and Greg became the 2012 DH World Cup Champion!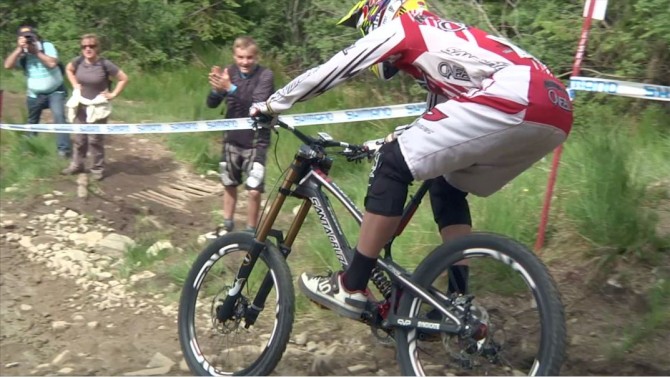 For 2013 Greg is staying with the Santa Cruz Syndicate team riding the Santa Cruz carbon V10 and wearing kit from O'Neal and his signature Five Ten shoes. He has his eyes firmly on the prize and has been training hard in the off season. With Gwin switching teams it really does leave the overall championship wide open for 2013 as we wait to see how he has adapted to the new team and bike. Greg on the other hand is in familiar territory, on one of the fastest bikes around and backed up by a team he knows only too well.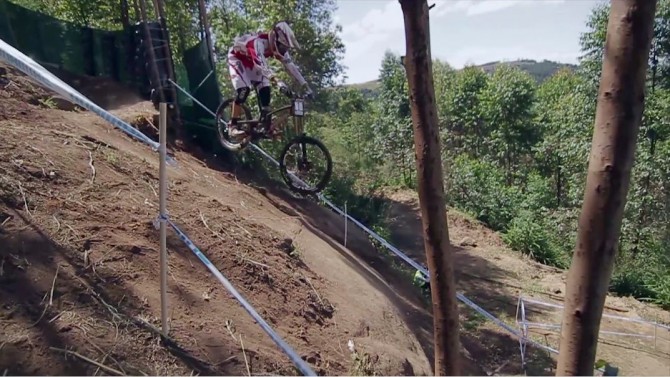 At 31 Greg is one of the older riders on the tour, but that experience and maturity keeps paying dividends and he keeps on winning races. He won't stay riding forever, and my bet is that he is hungry to finish on a winning streak, Greg wants the overall title again and he wants it badly. Could 2013 be the year he takes it? Only time will tell and we have to wait another couple of months before we get to see how the first race of the season plays out! We'll be in Fort William waiting to see how Greg gets on, a track where he has won previously, will you?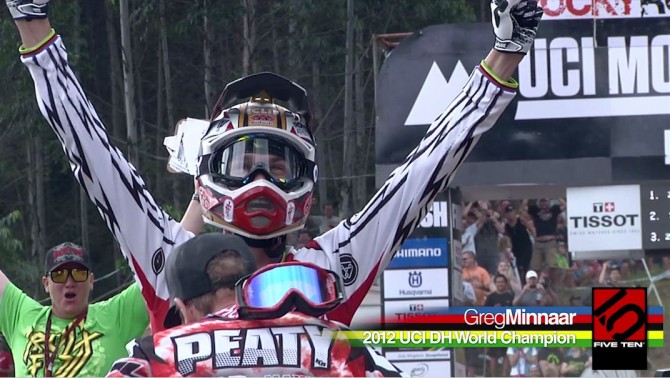 Featured in this Post
Comments