For the sixth year running, Superenduro returns to Sauze d'Oulx at the heart of the Alpi Bike Resort. It has been the home of many great races, from the first Eurocup stage in 2009 to the launch of Supermountain and two editions of the famous Enduro of Nations Race.
This weekend, for the fifth round of this year's PRO series the race will be split between two locations, Sauze and Sestriere, with a total of eight stages of racing and a Supermountain race to finish the weekend off. This is a completely new format of race that will undoubtedly challenge riders throughout the field. The parc ferme for the bikes on Saturday night and the lottery of the mass-start format are the two great unknowns for this new format. These might prove decisive to the final result…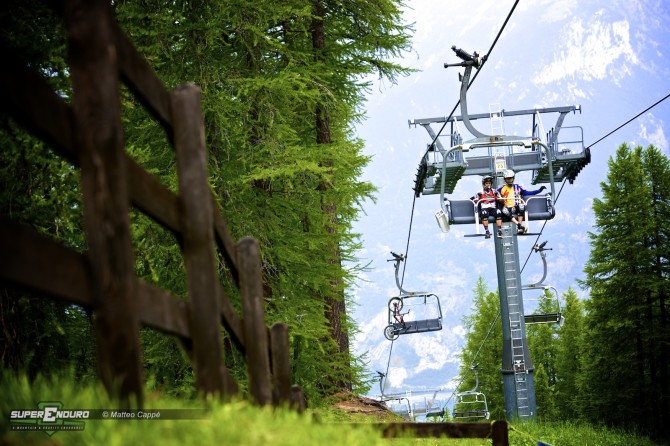 There was training today for riders to become familiar with the courses and the layout of the race. Important decisions will need to be made, not only on bike setup, but what spares and equipment to carry to Sestriere after the days racing.
To make things even more unpredictable, the weather has been stormy all week and although it is expected to improve for the weekend, at this altitude anything can happen.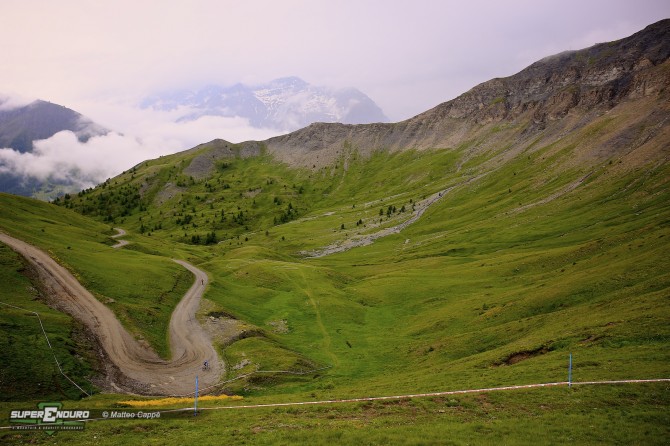 Tomorrow at 8.30 the racing begins! We will find out who made the right choices and found the best lines. It will be 48 hours of intense competition for Superenduro!
Wed 24th Jul, 2013 @ 9:06 pm
Featured in this Post
Comments