Defending Enduro World Series champions in good position after third round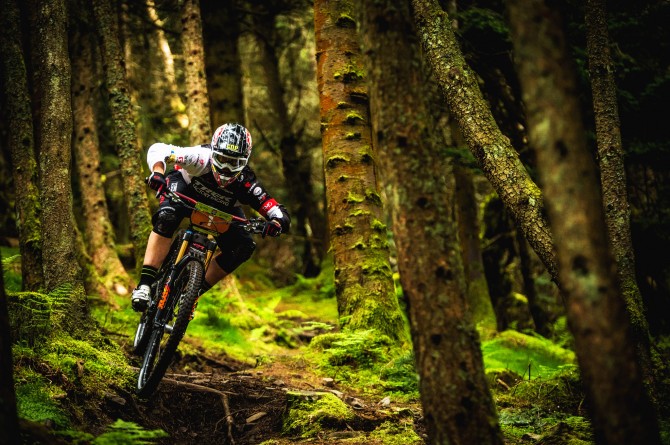 Enduro World Series #3 was held in Valloire, France and it was an incredibly demanding track. Both physically of its riders and mechanically of the bikes. No team was immune. To put it perspective, with 12,000 meters of track over the course of 6 timed stages lasting about 18 minutes each, Valloire provided the longest stretch of pure descent thus far in the series.
The Team.
One team that pushed through the challenges to retain their team lead in the EWS was Trek Factory Racing. Securing two podiums, the team is still the one to beat. Tracey Moseley pins it to first place and Rene Wildhaber scored an impressive 3rd place. Trek Factory Racing Enduro is the top-ranked overall team with 3410 points and this includes Tracy Moseley as the overall women's leader, Justin maintaining second and Rene ranked 6th in the overall men's standings. This mimics last years results with Tracey in the top spot and Trek as a the top overall team.
The Machine.
In a race full of mechanicals, it would seem that the bike is due some credit as well. Recently announced, the Trek Remedy 29 Carbon is a winning machine. For Trek's take on this weekend's results, read on for an excerpt of their release.
Defending Enduro World Series champions in good position after third round
(Waterloo, WI/Valloire, FR) …
Both Moseley and Leov have garnered their impressive results on a recently announced new bike, the Trek Remedy 29 Carbon, racing the new 140mm OCLV Carbon 29er at the past two EWS events. In both events, Moseley would ride to the top step of the podium while her teammate Leov rode to a second place finish in the Series' Scotland event and was on his way to a potential win at Valloire before an untimely flat tire dashed that notion.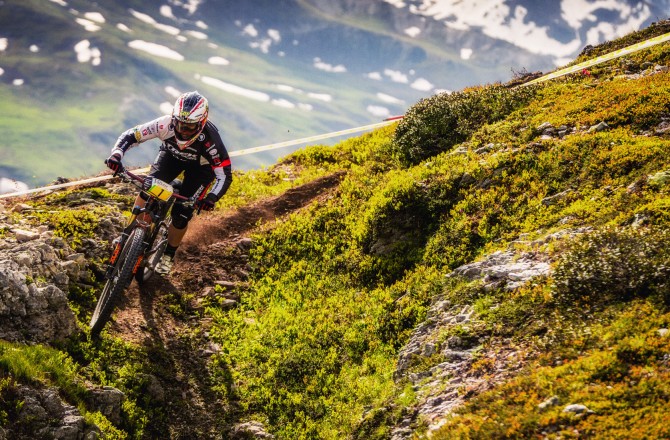 "Oh so close this weekend! From a thirty eight second lead with two stages to go, to a puncture and two minutes down," said a dejected Justin Leov. "I could only get back on the bike and go for the final stage win as a consolation. It's great to see Tracy's consistency continue and I'm stoked to see Rene get his first EWS podium!"
The new Trek Remedy 29 Carbon follows the 2013 release of the popular alloy Remedy 29. The new Remedy 29 Carbon OCLV frame sheds over a pound of weight from the bike which also employs a new rear hub interface, Boost148. The 148mm rear hub spacing strengthens the rear wheel and allows for more tire clearance all while fitting larger chainrings optimized for enduro.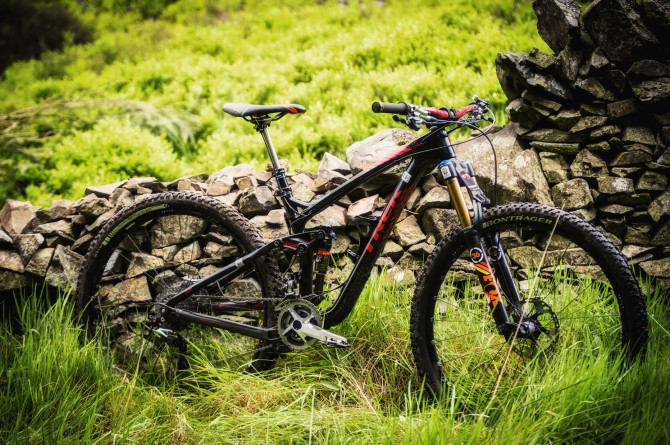 While positioned as a trail bike, the Remedy 29 is adept at conquering a variety of terrain. Its capable nature mixed with a lively efficiency is proving to be a winning combination at the top level of enduro.
The Remedy 29 Carbon and Boost148 were recently unveiled to select members of the global bike media at Trek's springtime media camp. The Remedy 29 Carbon will be available to the public late July 2014 exclusively through Trek's global retail network. More information on the Remedy 29 Carbon will be available closer to its release.
Featured in this Post
Comments