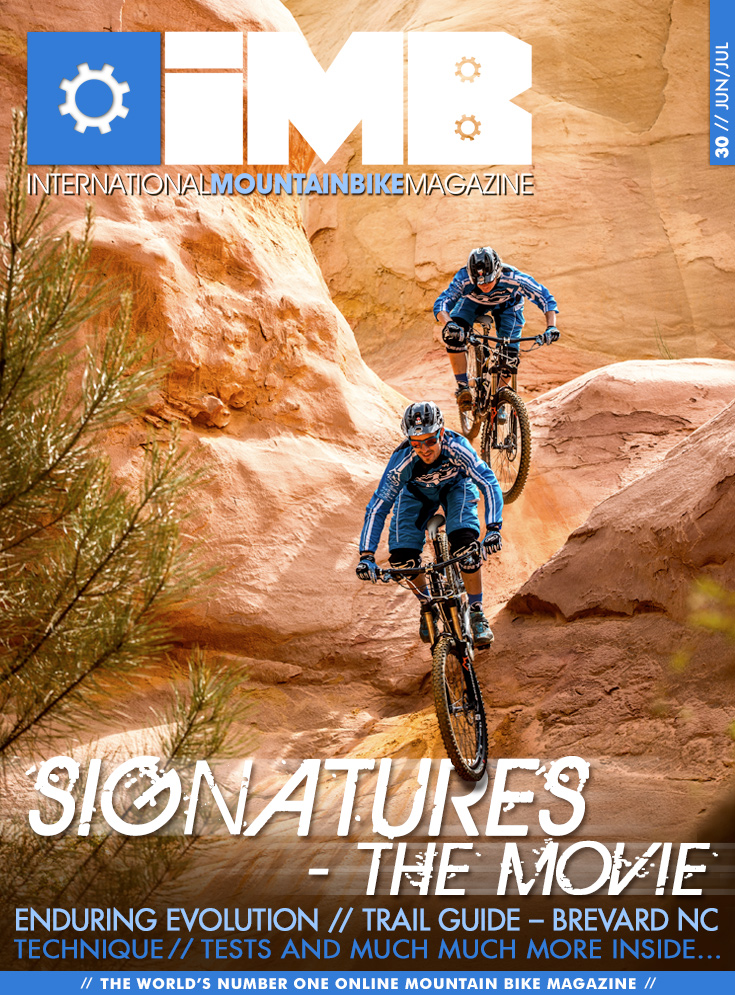 We are really pleased to announce the latest issue of IMB, the world's number one online mountain bike magazine has just gone live!
Check it out here: http://www.imbikemag.com/issue30/
This issue we catch up with the Full Face Productions crew who are behind the amazing new MTB movie Signatures, the film was released last month and was shot in various locations all over the globe. We also chat to one of the most successful riders on the planet, "The Professor", Nico Vouilloz, about his involvement with the growing enduro scene and his work with major brands such as Lapierre, SRAM and Troy Lee Designs. Plus we head to Brevard, North Carolina for the trail guide and discover some amazing trails and people! Richard is here with the technique too and this issue it is all about going round corners faster and with more confidence, there is plenty more great stuff inside, be sure to check it out!
Enjoy!
http://www.imbikemag.com/issue30/
Thu 26th Jun, 2014 @ 6:19 pm
Comments