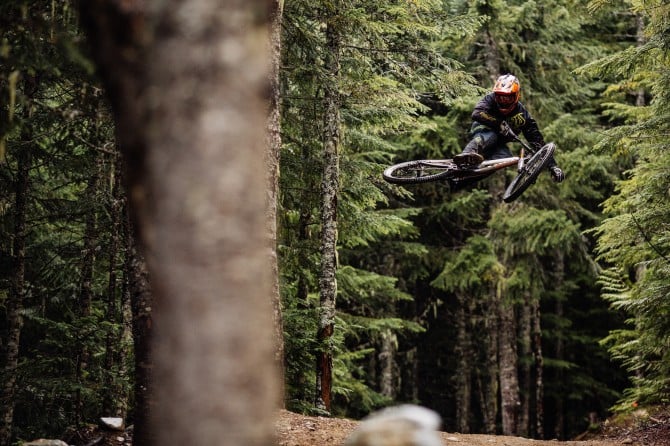 Refinement of gravity line designed to meet riders' evolving needs
(Waterloo, WI) – Trek has unveiled a new, expanded lineup for their popular gravity line, Session, designed to meet the expanding and diverse needs of today's DH and freeride shredders. Proven on both the World Cup DH circuit as well as the world's preeminent big-hit freeride stages, the world's best downhill bike now comes in two very different editions; Session DH and Session Park.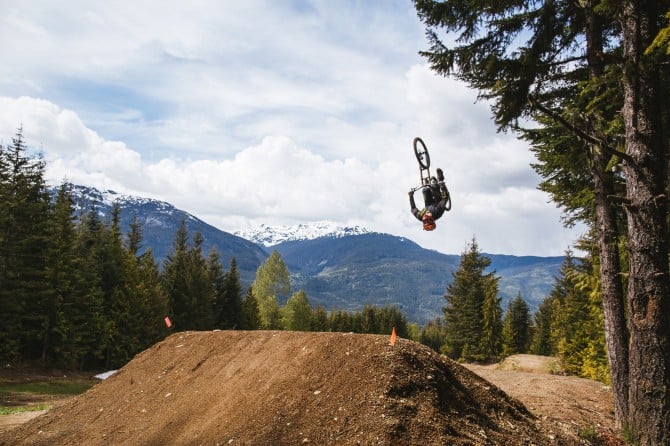 The new Session DH is purpose built for downhill racing with bigger, faster, 27.5" wheels, a longer, more stable, wheelbase, and 210mm of capable travel. The flagship Session 9.9 DH model sports Trek's exclusive OCLV Mountain Carbon frame with InTension for a World Cup level blend of durability and light weight. The Session 88 DH brings the race performance of Session to a more accessible price point with an Alpha Aluminum frame.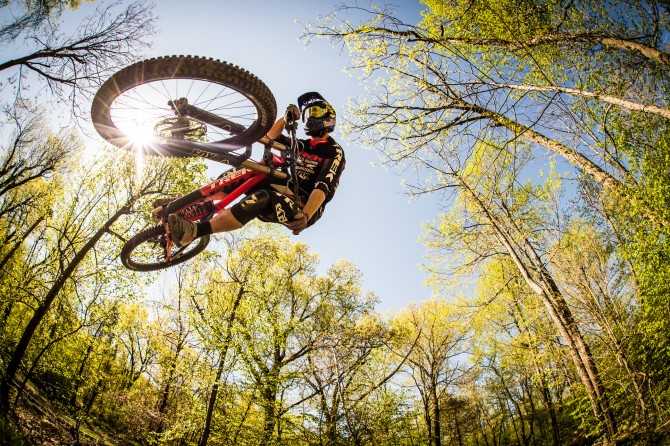 On the flip side of the new line, Session Park caters to gravity riders looking for style over speed, with more playful and nimble 26" wheels, a shorter wheelbase, and reduced 190mm of travel. It was introduced as a frameset last year, but will now be offered as a complete bike. Just like its DH brother, Session Park is available in two models, the Session 9.8 Park with an OCLV Carbon frame, or the Session 8 Park with an Alpha Aluminum frame.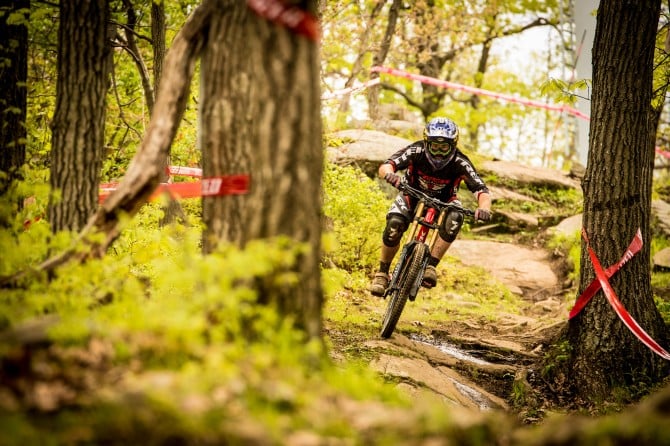 As with previous editions, all Session models still get the full suite of Trek suspension technology, including Active Braking Pivot and Full Floater for plush, supple suspension, even under braking. Frame details such as Mino Link adjustable geometry, ISCG mounts, and internal control routing allow riders to further refine their ride to suit their personal style.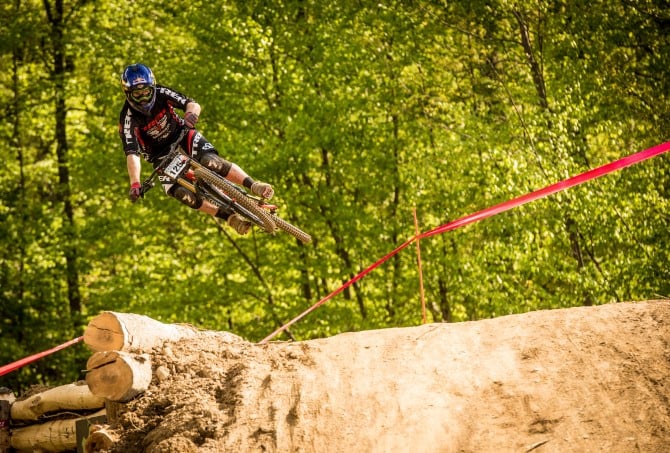 The latest Session 9.9 DH has been proven by Trek World Racing this past World Cup season. It is the same frame the team has raced on all season. Meanwhile, the Session Park has been ridden by Trek's C3 Project riders such as Brandon Semenuk, who required a more nimble bike for freeride competitions and park riding. Both bikes are available this October.
Click below to check out the specs!
Featured in this Post
Comments