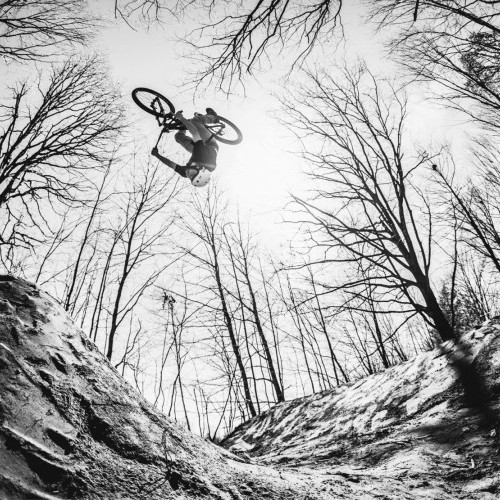 Red Bull Illume Competition Winners 2016
Sat 8th Oct, 2016 @ 3:30 am
Incredible photography from the best of Illume 2016. The best action and adventure photographers in the world were celebrated in Chicago on September 28 as the Red Bull Illume Image Quest 2016 Overall Winner, 11 Category Winners and Top 55 finalist images were unveiled.
German photographer Lorenz Holder was the evening's big winner, receiving the Overall Winner award for a second time as well as winning the Masterpiece by Yodobashi and Playground categories, along with the coveted Athlete's Choice Award. His atmospheric shot of athlete Senad Grosic riding his BMX across a bridge in Germany received the most votes from the panel of 53 respected judges and was chosen from a pool of more than 5,645 photographers from more than 120 countries who submitted 34,624 mind-blowing images.
The Winner Awards Ceremony was held at the iconic Art Institute of Chicago and hosted by television personality Tina Dixon and professional snowboarder Louie Vito. It also celebrated the 10-year anniversary of the prestigious contest with many guests from the photography industry and sports scene, such as National Geographic's Mary Anne Potts, freeskier Johnny Collinson and Red Bull Illume founder Ulrich Grill.
Following the announcement, the award-winning photographers were able to see their images displayed on illuminated 6'x 6' light boxes at the opening of the Red Bull Illume Exhibit Tour 2016. This unique nighttime photo exhibition will travel to cultural hubs and hotspots around the world for the next two years.
The exhibit will stay in Chicago until October 9 where visitors can enjoy the world's best action and adventure sports images for free. To showcase the amazing imagery in a unique way, the exhibition will only be open after the sun goes down, between the hours of 6:30 p.m. and 10:30 p.m. After Chicago, the tour will head to Toronto, Canada, Yonkers, NY and San Francisco, CA. Additional tour stops will be announced on redbullillume.com.
The exhibited photos are the Top 55 finalist images, which include the 11 Category Winners as well as the Overall Winner. The winners are:
Close Up: Denis Klero, Russia with his black and white shot of climber Rustam Gelmanov showing his chalk-covered hands in Fontainebleu, France.
Energy: Luke Shadbolt, Australia for his black and white image showing the power of nature. Surfer Renan Faccini is set against a huge swell in Rio De Janeiro, Brazil.
Enhance: Dean Treml, New Zealand and his image of cliff diver Jonathan Paredes jumping from the 28 meter platform on the roof of the Copenhagen Opera House during the Red Bull Cliff Diving World Series, 2013.
Lifestyle: Jody MacDonald, Canada with her mesmerizing image of her brother Ken MacDonald sitting atop a train during their adventure through the Sahara Desert.
Masterpiece by Yodobashi: Lorenz Holder, Germany showing Senad Grosic ride his bike over a bridge in an autumnal Gablenz, Germany.
New Creativity: Ale Di Lullo, Italy for his fun shot of Aaron Chase riding his mountain bike on the windshield of a NYC cab.
Playground: Lorenz Holder, Germany showing BMXer Senad Grosic ride a rusted viewing platform in Senftenberg, Germany.
Sequence by Sony: Daniel Vojtêch, Czech Republic with his shot of Flying Bulls pilots Miroslav Krejci, Jan Rudzinskyi, Stanislav Cejka and Jan Tvrdic in Jaromêř, Czech Republic.
Spirit: Dean Treml, New Zealand for his image showing kayaker Josh Neilson being supported by fellow paddlers Barnaby Prees, Sam Sutton, Tim Pickering, Ben Brown, Jamie Sutton and Jaren Seiler after a bad landing off Matze's Drop, Storulfossen, Norway.
Wings: Micky Wiswedel, South Africa with his shot of climber Jamie Smith mid-fall as he attempts a new route on Table Mountain, Cape Town.
New for 2016 was the Mobile Category. It was won by Vegard Aasen, Norway for his black and white mountaineering image taken in Hakuba, Japan.
As the Overall Winner, Lorenz Holder received a prize package that included a voucher from Yodobashi as well as an array of camera accessories from Sony, Broncolor, and G-Technology. Additional Category Winners also took home a variety of cameras and accessories from the Official 2016 partners.
The Top 55 finalist as well as Top 275 semifinalist images can be seen on redbullillume.com and the Red Bull Illume social channels. The Top 275 images have also been published in a sleek, limited edition Coffee Table Book that can be purchased at redbullillumebook.com.
Official partners for the 2016 Image Quest include Japanese consumer electronics giant Sony, online retailer Yodobashi, external storage brand G-Technology and lighting experts broncolor.
Featured in this Post
Comments