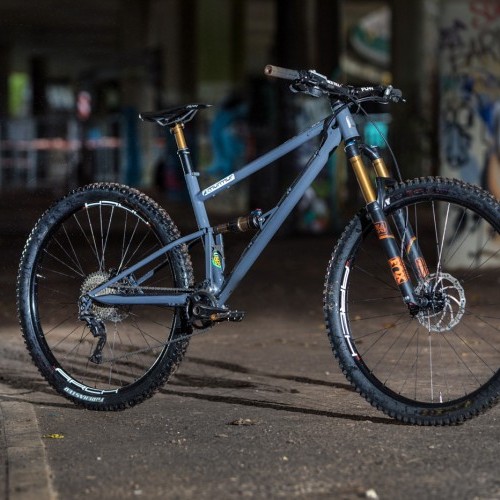 Introducing The New Starling Cycles Murmur
Sun 4th Dec, 2016 @ 4:03 pm
What do you do when you get bored of designing aircraft wings? Joe McEwan decided to make some bikes, and following on from the Swoop, here we have the brand spanking new Murmur, a full suspension 29er made of steel! Yes you heard us right, steel. Fast, tough, simple and handcrafted in the UK.
Introducing the new Starling Cycles Murmur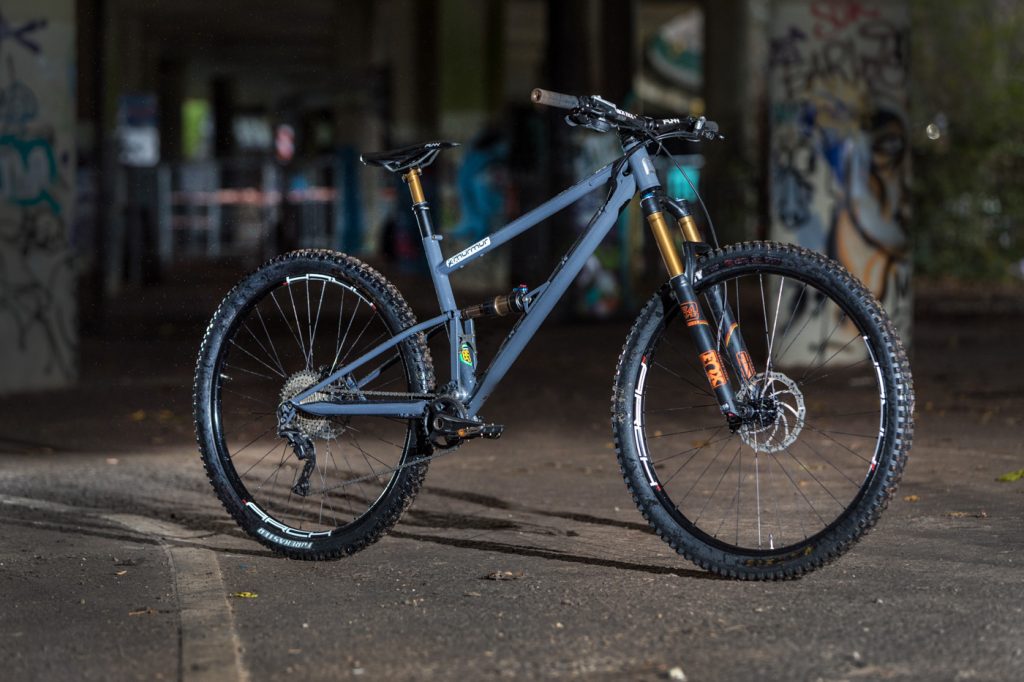 The Murmur is based on the success of Starling's original 'Swoop' frame. It takes the Swoop's proven suspension design and tubeset, adapting it to create a fast, aggressive 29'er that is beautifully simple to ride and a breeze to setup and maintain. It is proudly built in steel for a fast, silent, solid ride that – many will be surprised to hear – weighs no more than a modern aluminum bike.
Fast and uncomplicated
The Murmur is designed to take on everything from the biggest, nastiest Alpine pass to a quick lap of your local woods. It has 145mm travel at the rear, clearance for 2.35" tyres and a recommended head angle of 66°. Other key geometry numbers are -38mm BB drop, 445mm chainstays and 74.5° effective seat tube angle.
Hand built in the UK
As with all of Starling's bikes, the Murmur is built by hand by Joe McEwan in his workshop in Bristol, UK. Joe has brought together his love of mountain bikes and engineering and his expertise from the aerospace industry to create strong, fast, uncomplicated mountain bikes that are as tough and reliable as they are fun to ride.
Joe believes that a simple bike is a fast bike. By building a tough, strong, reliable single pivot with a linear leverage ratio Joe creates bikes that riders can quickly jump onto, understand and get stuck in to riding. That means more time going fast and less time setting up suspension, maintaining bearings and learning how to ride the bike. Starling Cycles are designed to eliminate complexity.
Custom but not complex
The Murmur is available with customisable geometry and as a frame only (with or without shock) or part of a complete, custom build. Customers are able to specify head tube angle, downtube length/reach and seat tube length. If you ask nicely he just might be able to accommodate special requests for extra customisation.
The Next Episode
The Murmur marks the start of the next episode for Starling Cycles. Where Starling has previously been company owner Joe's second business, it will now become his sole focus. Joe will now spend his time hand crafting frames, developing new bikes and offering his customers the best possible service.
Starling Cycles will also see the launch of its own race team in 2017, with two riders chosen from its most loyal customers. The riders will take on key UK enduro events racing the Murmur and Swoop bikes.
Available now
The Starling Murmur is available to order straight away as a frameset or complete bike.
Orders can be placed through the Starling Cycles website at http://www.starlingcycles.com.
Comments