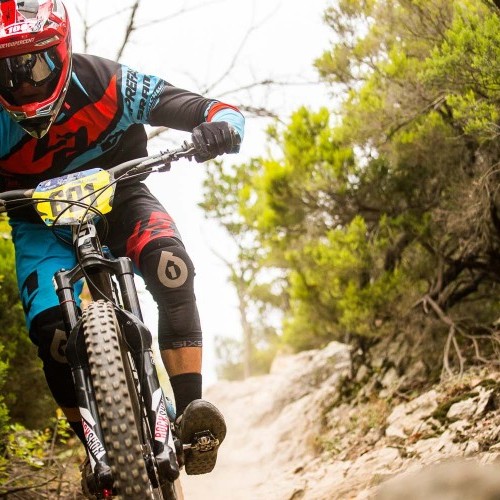 SixSixOne Parts Ways With Specialized Gravity & Team Lapierre Gravity Enduro
Fri 30th Dec, 2016 @ 6:30 pm
The end of 2016 will mark the end of partnerships between SixSixOne protection and both Specialized Gravity and Team Lapierre Gravity Enduro. It's been an amazing roller coaster ride following both teams over the past two seasons. From the highs of World Championship Gold medals to the lows of mid season injuries, we have been extremely proud in supporting the teams racing at the highest level in our products.
2016 was an intense season in the Mountain Bike world. One of the most exciting years of competition for both the UCI Downhill World Cup and Enduro World Series, along with great entertainment at Crankworx and other independent events, gravity fans were kept fully stoked on all the action. Inspired by our riders we updated our branding and continuously connected with our fast growing fanbase fans via social media. With new protection products, a fresh image and a great team behind us we were pumped to see what the season had in store.
The Specialized Gravity team included 2015 World Champion Loic Bruni, aspiring team mate Loris Vergier and junior protégé Finn Iles. While Team Lapierre Gravity Republic were headed up by legend of the sport Nico Vouilloz, up-coming athlete Rae Morrison and U21 Enduro star Adrien Dailly.
Throughout the past two seasons both teams pushed our protection products to the limit, racing at the very highest level and giving direct feedback and development insights to our product team. Having racers on hand at the sharp end of elite gravity competition was key in the creation and refinement of our latest protection ranges.
Loic Bruni was the man behind the complete overhaul and development of our Rage Hard / Soft Kneepads, whilst Nico Vouilloz helped provide key product experience and knowledge in the development of our super lightweight Recon Knee & Elbow protection with XRD technology. Together, they helped sculpt the protection ranges into the finished products available at retailers today.
We want to give massive congratulations to 2016 UCI Downhill World Cup and World Champion Finn Iles, and U21 Enduro World Champion Adrien Dailly!
To all the riders, mechanics and team staff – thanks for being a part of our brand, and we wish you the best of luck in 2017!
Featured in this Post
France
398,570
154,159
Comments