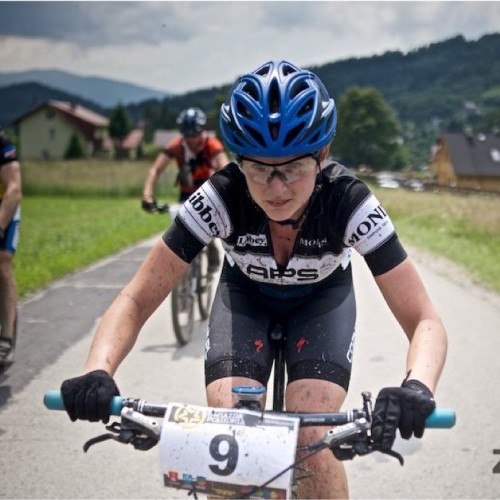 Face The Star Of South
Wed 18th Jan, 2017 @ 12:30 am
Win a GO3 Camera by Insta360 this issue in our FREE subscriber prize draw.
4 brand new tracks in the Polish wildlands. Peaks over 1000 meters AMSL. 2200 meters of general altitude difference per stage. 25% of descent. Total weather unpredictability: heat, downpour, storms and lighting. Everything coordinated by Poland's finest and fearless cyclist, Cezary Zamana. This is the new MTB race, The Star of South.
If anyone is looking for fresh challenges and is keen to experience new biking emotions, then The Star of South may be an option for them. This is 4-day long stage MTB race that will take place on July 13-16 in 3 charming, hidden in the shadows of tall and inaccessible mountains on the south of Poland. It may sound like a distant place, yet it takes about 90 minutes to get there from Krakow, one of the most beautiful European cities.
Follow the Leader
It takes a great spirit to launch completely new MTB event in the middle of summer season, when bikers can choose from plentiful races. But Cezary Zamana, former Polish Cycling Master, winner of Tour de Pologne, Critérium du Dauphiné and many more races, is known for his bravery. After retiring from professional career, he became the organizer of the biggest Polish MTB marathons in Poland. "The competition is difficult, yet The Star of South has a lot to offer. Besides, it is sometimes good to get off well-known track and risk something new" – argues Zamana.
Up and Down, Up and Down
The common denominator for all 4 tracks is never-ending mix of ascents and descents, combined with short moments with breathtaking landscapes overlooking Polish highest mountains, Tatry. First stage is a 7-kilometer long time trial. With its steep climbing profile, this could be a cold shower for all who would underrate it. On the 2nd day, bikers will face 5 challenging ascents with 2200 meters of general altitude difference. This stage includes the highest peak in a race, Jalowiec (1 100 meters AMSL). 3rd day, despite being the shortest one, will require an extra effort and power in already tired legs.
A lot of attention will be needed, too, as this stage has 4-kilometer long descent leading through forest with dangerous roots, low-hanging branches, and unexpected turns. Bikers will have to again climb over 1000 meters AMSL. 4th and final stage will try to conquer MTB daredevils with 2000 meters of general altitude difference and the toughest descent (25%, loose rocks).
Every track is available in 2 alternatives: Pro (longer and harder) and ½ Pro. Decision which one to take, can be made during race on each stage. It is enough to make a turn on crossroad, where track splits into two alternatives.
The Dark Side of Nature
But The Star of South is not only about confrontation between human ambition and strength. This is also combat between man and wild nature. "Tracks are varied. I have been riding a lot, trying to compose trails that would thrilled bikers. Roots, rocks, sand, mud in puddles, single tracks between trees" – enlists Zamana. "Plus, you have to be warned about weather. It is really, really fickle in July. You start in overwhelming heat, yet on the first peak you can't see anything because of rainstorm" – he adds.
Region, where The Star of South will be organized, is known for the legendary mountain, Babia Gora. It casts great shadow in all neighborhood and its peak is hard to reach even in summer.
What Else to Discover?
Polish race is also a chance to taste some regional rural flavors. Zamana, in cooperation with local authorities, developed rich agenda of additional attractions. Village women will provide catering, while folk bands will cheer bikers on, playing and chanting native songs.
The Star of South is also a tempting opportunity to spend this time with family or friends. There will be special mini races for children as well as games coordinated by professional leisure time animators. There will be horse riding, too. Everything for free.
Location offers great number of guest houses with accommodation, Beskidzki Raj, the highest-located hotel in Poland among them.
Worth It or Not?
Starting package costs 350 PLN (to March 1st) or 400 PLN (to June 1st). It includes 4 days of MTB racing, warm meals after finish, drinks and snacks as well as bike service. Bikers will get the exclusive yellow jersey and every one of them who will finish race, will get starry gold medal, too. There will be awards – after every stage and for winners of general classification in various categories.
"I created this race as I think that true MTB biker should be always hungry for new challenges. Therefore I explored this little-known Polish region to invite bike community and let them taste something different, something fresh, something demanding, yet rewarding" – summarizes Zamana.
Comments