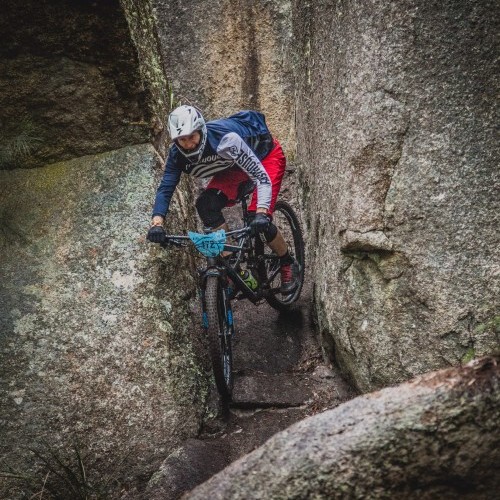 EWS Tasmania Gallery- Nathan Chilcott Visual
Mon 10th Apr, 2017 @ 10:30 pm
Gallery images from http://www.instagram.com/nathanchilcottvisual from race day at EWS Round Two, Derby, Tasmania.
Round two of the 2017 EWS was just as exciting as round one.  Yet again, extreme weather swings, combined with technical and fast tracks changing throughout the event, lead to a combination of spectacular riding and equally as spectacular crashes.
A French win for both the men's and women's rounds with Adrien Dailly and Isabeau Courdurier both taking the top step.  Although Adrien's margin wasn't quite as strong over second place Greg Callaghan's, as Isabeau's 21 seconds over Cecile Ravanel.
Much like Rotorua, after the days leading up to race day being practiced in bone dry, dusty conditions, a last minute heavy storm passing through completely changed the tracks the riders had accustomed themselves to. Let the carnage ensue!
Results at http://www.enduroworldseries.com/2017-results
Comments