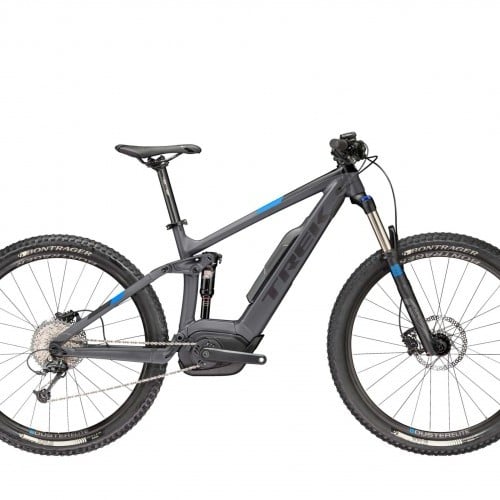 Introducing The All-New Powerfly eMTB
Mon 17th Jul, 2017 @ 3:30 am
Instant ability upgrade? Do you want to experience mountain biking in its purest form, or does eMTB open up a whole new world of possibilities for exploring further faster? Hey, why not do both? Trek Bikes reveal their latest ride, the Powerfly.
End of the trail? Not for Powerfly. Our all-new e-MTB pairs the reliable propulsion of Bosch pedal-assist e-bike technology with our 30+ years of trail bike innovation.
"Electric-assist mountain bikes amplify your pedaling power while amplifying the amount of fun you'll have on the trail. Go farther, go faster, and go more places on an e-MTB. These are the e-bikes that let you enjoy more of everything that makes mountain biking great."
It rides like a refined trail bike because it is one, with the same advanced frame and suspension technologies only Trek can offer.
Find out more at Trek Bikes.
Featured in this Post
Comments