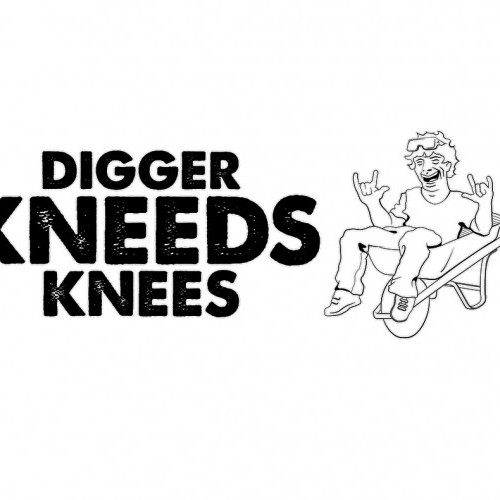 Digger Kneeds Knees – The Birthplace of Freeride
Sat 19th Aug, 2017 @ 3:30 pm
It's hard to think of what hasn't been said about Todd "Digger" Fiander. He's an icon, a leader, and an intensely passionate advocate for trails, conservation, and the sport of mountain biking. The impact he's had on the bike community and industry cannot be overstated.
Ever since getting his first taste of trail building, working on the then-new Baden Powell trail, Digger is now as much a part of the North Shore Mountains as they are a part of him. What started as no more than a few reroutes through hiking trails quickly blossomed into a 30-year obsession, creating trails for two wheels that hasn't subsided. The North Shore landscape was the perfect inspiration for Digger to create lines and features that allowed for the evolution of not only trail building, but mountain biking itself.
This evolution first began locally but soon spread internationally when he started gathering the sport's up and coming riders to film the North Shore Extreme videos from 1997 to 2010. After each video's release, the limit of what trails could be and what was possible on a bike rocketed and Digger's vision for the future of trails grew to new heights.
As the years went on and the trails continued to evolve, bikes evolved to tackle them with a new style of riding, "Freeride", catching on globally. Bike companies kept designing and building better bikes, events like Crankworx and Redbull Rampage were created, and people started referencing Digger and the North Shore as the birth spot of this new style of riding!
Like any true leader, Digger kept doing what he loved, at whatever the cost or hurdle. But years of digging and dealing with all the resistance has taken a toll on his body. His knees were the first to go but he continued on, dragging himself up the mountains to pick up his shovel and lead others as not only trail builders, but stewards of the forest and advocates for mountain biking as a positive force in the community.

 Today, Digger continues to work on the trails daily but despite all his physical pain, he will always greet you with a smile, word of encouragement ("this trail will kick your ass") or maybe even an old North Shore Extreme DVD. For he is living his dream under the canopy of the North Shore's Forests.
Now the time has come (actually a couple years overdue) for Digger to get new knees. Yes, both need replacing and the first one is scheduled for August 16th, 2017. While the surgeries are covered by B.C. Medical, Digger has living expenses—months of physio—not covered by insurance, health plans or employers, so we are looking to the local and international communities who have been touched by the North Shore trails in any way to chip in so Digger can have as comfortable of a recovery as possible and not lose any ground in his quest to keep the North Shore trails World Class.
Please donate and take a few minutes to share with your riding friends. Digger is one of a kind and his tremendous impact on the community, the bike industry, and the world is unquestionable. Whether you are a North Shore local or visiting from out of town, as mountain bikers we all owe Digger a debt of gratitude.
Thank you to everyone who has already donated and supported Digger and his knees. The campaign has only been shared locally over the past month and the response has been overwhelming. Thank you for all your generosity and kindness to this legend.

 Our hope is that Digger is back on his new knees as quickly as possible and so moved by the community's support, that he will be around for decades of trail building and bike riding to come! Yes indeed, with his new knees, we hope that Digger will be riding some of the trails he has worked so hard on.
Comments