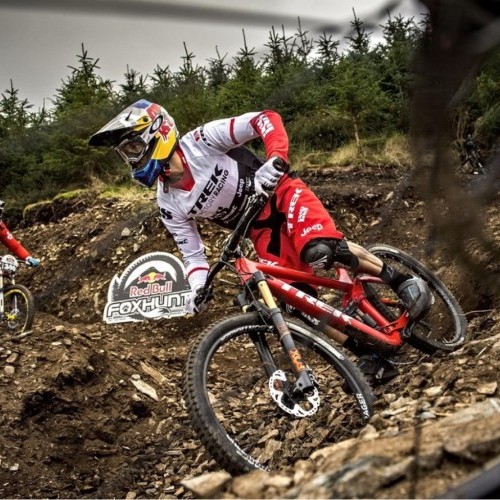 Red Bull Foxhunt Returns to Rostrevor with Three Elite Foxes
Wed 23rd Aug, 2017 @ 9:30 am
The hilarious and well frequented Red Bull Foxhunt returns for 2017 with not one but three foxes ready to chase you down. Loïc Bruni, Gee Atherton & Colin Ross Confirmed as the 2017 Foxes for the event which will take place on 7th and 8th October in Rostrevor, County Down, Northern Ireland.
Red Bull Foxhunt makes its much-anticipated return to the trails of Rostrevor, Co. Down this October 7th & 8th. The 6th edition of the mass participation downhill mountain bike event will see over 450 riders take to the summit of Slieve Martin in an attempt to outrun not one, but three pursuing foxes!
Chasing down the pack this year is 2015 downhill World Champion, Loïc Bruni, two-time downhill World Champion, Gee Atherton and three-time Foxhunt winner & local legend, Colin Ross. All three riders bringing a unique blend of skill, speed and experience to the mix.
Hailed as Ireland's most exhilarating downhill mountain biking event, Red Bull Foxhunt boasts a staggering 3.5km of unforgiving downhill trails that are guaranteed to challenge even the most capable rider.
From experienced pros to weekend warriors, riders will reach speeds in excess of 51km/h as they descend through open-mountain moorland, bone-shaking rock gardens and treacherous forest trails – each adrenaline pumped biker aiming to cross the finish line before the incoming foxes.
Registration opens on 29 August at 12 noon on Redbull.ie/Foxhunt
Featured in this Post
361,145
France
398,570
Austria
47,790,335
Comments