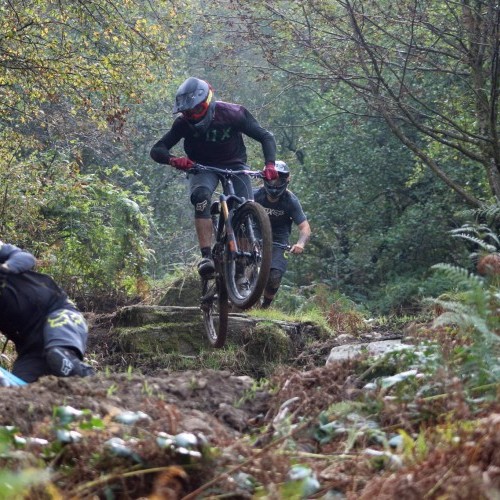 BikePark Wales Launch Root Manoeuvres!
Mon 30th Oct, 2017 @ 12:30 am
Win a GO3 Camera by Insta360 this issue in our FREE subscriber prize draw.
Here at BPW we're always striving to build trails that keep our customers coming back for more. Not content with solely building 'bike park' style trails our latest creation 'Root Manoeuvres' is something a little more, raw.
If you like the sound of a red graded, technical, natural, rocky and rooty trail 'Root Manoeuvres' is quite simply going to rock your world!
At 2.5km long, Root Manoeuvres is our longest and most technical red trail. It combines gnarly rock sections, black split lines, rooty off camber sections all with a helping of bar dragging berms. As it's predominantly an unsurfaced trail bring your waterproofs because you are going to get muddy!
With this project we've had some additional helping hands from our Territorial Trail Crew. Over the course of several dig weekend our awesome volunteers have helped to hand cut several sections of this trail. Thanks for your help guys and we'll see you on the next dig day!
From all of us at BikePark Wales we hope you enjoy the new trail and we'll see you at the park soon!
BikePark Wales: Built by riders, for riders.
http://www.bikeparkwales.com
Contact info: Reception@bikeparkwales.com 07730 382 501
Featured in this Post
Comments