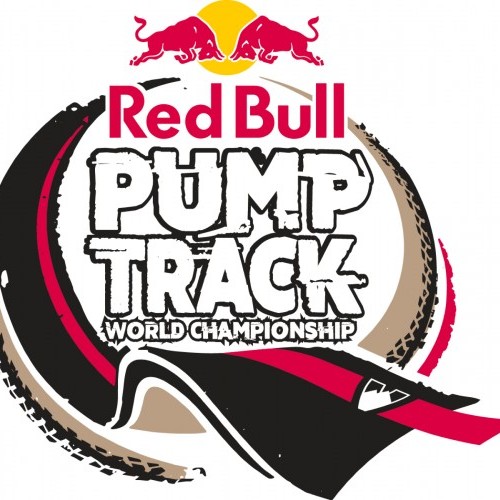 Red Bull Pump Track World Championship – 2018 Dates
Fri 16th Feb, 2018 @ 9:30 pm
A unique new global race series is set to excite the cycling community in 2018 with the first ever Red Bull Pump Track World Championship.
The series will take pump track racing to a new level and bring a fresh face to bike racing all around the world from New Zealand, USA, Chile, India, France, Japan and in the UK, with a qualifier scheduled to take place on 30th June in Glasgow.
Velosolutions, globally recognised for their leading pump track and bike park construction, have teamed up with Red Bull to launch the exciting series. Qualifier events will take place around the world ahead of the grand final on the 7th September 2018 in Lenzerheide, Switzerland to coincide with the UCI MTB World Championships where the official Pump Track World Champion will be crowned.
"We are extremely grateful for all the adventures, new friendships, countries and cultures we have experienced around the world during Velosolutions pump track constructions. Through our partnership with Red Bull we can now give something back, The Red Bull Pump Track World Championship gives riders from around the world the chance to be a World Champion and make their country proud"

– Claudio Caluori
Do you have what it takes to be the 2018 Pump Track World Champion? The Red Bull Pump Track World Championship is open to everyone!
*Provisional Qualifying Events (TBC)
10 March Roosendaal, The Netherlands
31 March Kerobokan, Bali / Indonesia
07 April Manila, The Philippines
07 April Wellington, New Zealand
21 April Hyderabad, India
28 April Durban, South Africa
28 April (tbc) Kotaix, Puerto Varras, Chile
01 May Roma, Lesotho
01 May (tbc) Switzerland (tbc)
5 May Neunkirchen, Austria
19 May Oklahoma City, USA
19 May Riga, Latvia
26 May Leavenworth, USA
10 June Pärnu, Estonia
13 June (tbc) Wals, Austria
23 June Aranyaphrathet, Thailand
30 June Carpentras, France
30 June Glasgow, Scotland
7July (tbc) Switzerland (tbc)
14 July (tbc) Gross-Umstadt, Germany
4 August Nanaimo, Canada
5 August Akaigawa, Japan
19 August (tbc) Balzers, Liechtenstein
25 August (tbc) Siror, Italy
07 September 2018 Lenzerheide, Switzerland (Final)
*Each event may be subject to a minimum age restriction on entries of either 16 and over or 18 and over
Pump tracks are a worldwide success, combining rolling jumps with banked turns, they are accessible to all. Riders use the track features to gain momentum and attack the track as fast as possible. Depending on the track at each qualifying event, racing will take place in either a head to head battle or a time trial format.
Each qualifier will begin with a seeding run from which the top 32 men and top 8 women will progress to the knockout heats. The top 4 men and women from each qualifier will advance to the Red Bull Pump Track World Championship Final in Lenzerheide. On top of that, the winner of each qualifier will win an expenses paid trip to the Lenzerheide final to battle it out against the best in the world.
The Red Bull Pump Track World Championship is truly accessible and open to anyone to compete for the World Championship title. For more information on the Red Bull Pump Track World Championship and to register for the event, visit:
redbullpumptrackworldchampionship.com
redbull.com/ch-de/events/pumptrack
To stay up to date on all the latest from the Red Bull Pump Track World Championship Follow Us On:
Instagram: Â Â Â Â Â @redbullpumptrackworlds
Facebook: Â Â Â Â Â @redbullpumptrackworlds
Twitter: Â Â Â Â Â Â Â Â Â Â @pumptrackworlds
Red Bull: Â Â Â Â Â Â Â Â @redbull @redbullbike
Velosolutions: @velosolutions_global
Featured in this Post
Comments