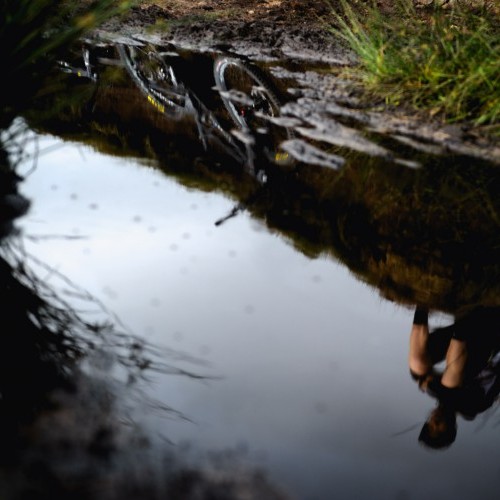 Iconic MTB Trail Needs Your Donations to Repair The Bog of Doom!
Thu 8th Mar, 2018 @ 3:30 am
Cut Gate is a legendary trail in the Peak District, linking the Derwent Valley to Langsett. It regularly pops up on "must ride" and "classic Peak District trail" lists in magazines and websites – but isn't necessarily in the best condition.
The rocky nature of the trail means that much of the route is fine no matter the weather, but there is a short section that struggles to drain and grows into a wet mess after it rains. That's now become known as the Bog of Doom.
Peak District MTB, Ride Sheffield, Keeper of the Peak and The Peak District National Park Authority have worked together on a project to repair the bog – this project is now part of the BMC Mend our Mountains campaign aiming to raise an ambitious £1 million for projects across the UK's National Parks. The Cut Gate project accounts for around £70,000 of this.
The work planned is minimal, with flagged/stone sections over 3 short sections in the worst areas.  There's no plan to sanitise or fully surface Cut Gate. Flags and drainage in these sections should see the Bog dry out and allow the moorland to recover – leaving a route that becomes usable for more of the year. A key partner in this project is Moors for the Future – who have significant experience at designing and contracting minimally invasive and sustainable tracks.
Please click here to donate – and then spread the word, share on social media, post on Facebook groups and forums! You can find all the relevant tags and handles here:
#mendourmountains
#cutgate
#bogofdoom
#banishthebog
Instagram
@ridesheffield
@kofthep_insta
@teambmc
@peakdistrictnationalpark
@moorsforthefuture
@18bikes
Twitter
@ridesheffield
@peakdistrictmtb
@kofthep
@teambmc
@peakdistrict
@moorsforfuture
Facebook
https://www.facebook.com/moorsforthefuture/
https://www.facebook.com/groups/PeakDistrictMTB/
https://www.facebook.com/peakdistrictnationalpark/
https://www.facebook.com/groups/Ride.Sheffield1/
https://www.facebook.com/BritishMountaineeringCouncil/
Comments