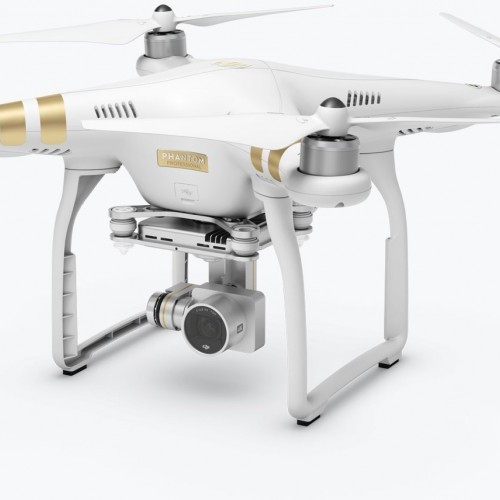 DJI Welcomes New UK Drone Rules
Sat 2nd Jun, 2018 @ 9:30 pm
DJI, the world's leader in civilian drones and aerial imaging technology, welcomes the Department for Transport's amendment to the Air Navigation Order announced Wednesday as a measured approach ensuring that Britain remains open to safe and responsible use of drones.
"The Department for Transport's updates to the regulatory framework strike a sensible balance between protecting public safety and bringing the benefits of drone technology to British businesses and the public at large," said Christian Struwe, Head of Public Policy Europe at DJI. "The vast majority of drone pilots fly safely and responsibly, and governments, aviation authorities and drone manufacturers agree we need to work together to ensure all drone pilots know basic safety rules. We are therefore particularly pleased about the Department for Transport's commitment to accessible online testing as a way of helping drone users to comply with the law."
DJI supports schemes for pilots to easily register with the authorities, as well as educational initiatives to ensure pilots understand how to fly drones safely. DJI strongly condemns unsafe and illegal drone operations, and believes registration schemes, knowledge tests to educate drone pilots, and restrictions on where drones can fly are the best tools to ensure drones maintain their admirable safety record.
DJI has led the industry in developing technology to help ensure drones operate safely.
In 2014, DJI pioneered geofencing systems for its drones, using GPS position to warn or restrict drone pilots from entering locations which pose national security or aviation safety concerns.
In 2016, DJI upgraded its geofencing programming to include the capability for live updates of temporary flight restrictions and other changing hazardous conditions such as wildfires, while also adding flexibility for drone pilots with authority to operate in those locations.
In 2017, DJI introduced a knowledge quiz for all pilots who are operating drones in the UK airspace.
DJI built automatic altitude limitations into its flight control apps to help pilots ensure they fly at safe altitudes. DJI developed sense-and-avoid systems for recent drone models, which use sensors to identify obstacles and either stop short of them or navigate around them.
DJI created return-to-home systems which automatically guide a drone back to its takeoff point if it is low on battery or loses connection to its pilot.
DJI invented intelligent systems to monitor available battery life and temperature in real time, maintain battery health and warn of potential battery malfunctions before flight.
DJI has helped support scientific research into the risk posed by drones, such as this study, to ensure regulations are based on the best available evidence to achieve their safety goals. DJI will continue to provide materials to governments and aviation authorities for testing, technical expertise or other necessary assistance.
Featured in this Post
Comments