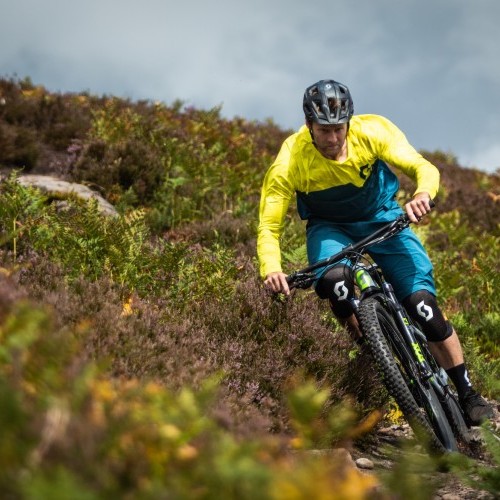 Naughty Northumbrian Returns For 2019
Fri 23rd Nov, 2018 @ 3:30 am
Arguably Britain's wildest Enduro mini festival, the Naughty Northumbrian returns for its 3rd instalment on August 23rd, 24th, 25th 2019.
Started in 2017 with an entry of 400, 2018 saw a capacity 550 riders take on a "propa'" route in Northumberland's national park, with timed descending nearing 6000 ft of vertical.
For 2019, the route will be slightly more compact, avoiding the savage exposure of last years high hills but have a focus on trails that follow the style of last year's Stage 4, that, in the words of Wideopen mag, might be "one of the best Enduro race trails in Britain".
That doesn't mean the Naughty has gone soft though. There's still 6 stages that provide a challenge of roots, rocks, mud, open hillsides and all the good things mountain biking should include over the course of a 20 mile loop.
As one of England's most sparsely populated areas , The Coquet Valley has built up a reputation of beauty and ruggedness and the Naughty continues to build on it's reputation of honouring the core elements of mountain biking – natural trails, a stunning location and big days out with your mates against the clock.
Last year's overall winners James Purvis and Louise Ferguson of Descent World will be challenged for the £250 prize money by some big names in 2019, so you'll also get a chance to race against some stars of the sport.
The Naughty will live up to its name with Wylam Brewery one again providing the bar services, and the ever favourite Jakeheed IPA, over the three nights with more food vendors, expo stands and another film night like and live music make 2019 the best Naughty yet.
A bigger, flatter but equally beautiful venue and a child's riding area are all in for 2019, along with better camping facilities for those who want to soak in the atmosphere for all three nights.
For those who maybe aren't so taken with technical riding, we'll also have a Gravel Sportive, The Naughty Frontier.
Taking in some iconic drovers roads, this is for those looking to experience big views in the high hills. Taking you right up to the border fence with Scotland and with views to Melrose in the North, across to the sea at Newcastle, some 50 miles to the south this is one ride worth getting stuck into. More details on this will follow soon.
Entries open on November 28th at 19:00 via SiEntries and are expected to sell out fast, with over 500 entering on opening day in 2018.
The entry fee is £70, + £6 per person per night for camping, or £12 for all three nights camping.
Website: http://www.naughtynorthumbrian.co.uk
Entries: http://www.sientries.co.uk
Comments