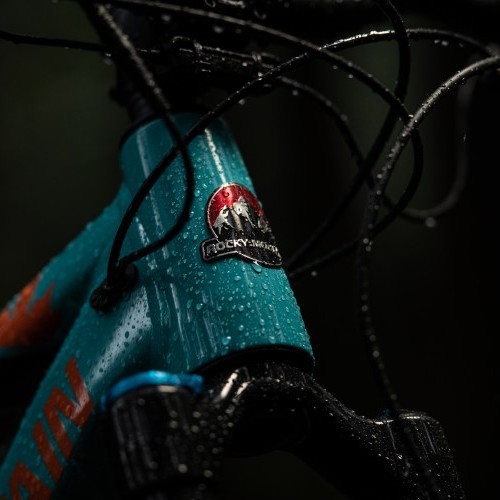 New Rocky Mountain Instinct Powerplay Alloy and Altitude Powerplay Alloy!
Tue 18th Dec, 2018 @ 9:30 am
Want to ride more, faster and even further than before? That's what you'll be able to do with these new models from the forefathers of Freeride, Rocky Mountain. Combining their knowledge of what makes an amazing bike with new eBike technology they have created a range of long distance mountain slayers to get the most out of your ride!
The New Instinct Powerplay Alloy
The Instinct Powerplay™ will take you to the places you never thought possible. When it comes time to head out the door that epic ride into the alpine, you'll be riding further and faster than ever before on what is our most versatile e-MTB yet.
Taking our Powerplay™ line up to the next level, the Instinct Powerplay™ integrates our powerful Dyname™ 3.0 drive system with a 29" wheeled platform for fast rolling rides and long distances. Featuring the new iWoc TRIO remote, our RIDE-9™ adjustment system, tweaked suspension kinematics and great small-bump sensitivity. The massive 632 W/h battery (70 level bike) makes the Instinct Powerplay™ perfect for big epic rides!
The Altitude Powerplay Alloy
When we introduced the Altitude Powerplay it blew the doors off the mountain bike community as an aggressive, capable, and powerful e-MTB. It's now available in an alloy frame so more people can experience the ride to go further and faster than ever before with the 632 W/h battery (70 level bike).
We took the Altitude's legendary handling and ride quality, integrated a powerful drive system and created the most capable e-MTB in the market. The Dyname™ 3.0 drive system was designed in parallel with the frame, delivering ultra-short chainstays, optimized suspension kinematics, super-low center of gravity, and class-leading torque. The result is an e-MTB that actually rides like a proper mountain bike—perfect for everything from self-shuttling all mountain trails, finding flow between the descents, and squeezing in power lunch rides.
"The Altitude Powerplay has become my go-to mountain bike, and living on the North Shore I've had the chance to put it through its paces. I'm not going to ride the Altitude Powerplay on my everyday loop, it's a tool to push my mountain bike boundaries further – push them to a point I wouldn't have otherwise realized. The Altitude Powerplay isn't a new chapter of mountain biking for me, it's a whole new book and the story is epic!"

– Wade Simmons, Godfather of Freeride
Dyname™ 3.0 Drive System
Altitude Powerplay Alloy Sales PackageDyname™ 3.0 Drive System7Designed in Canada, in collaboration with Propulsion Powercycle, the Dyname™ 3.0 drive system is a sleek, lightweight, and powerful electric assist that pushes the boundaries of electric bikes. Its compact, low-mounted motor allows us to design electric mountain bikes to our suspension and handling standards—with proper geometry and ideal pivot placement. The system provides class-leading torque, instant power response, and super-fast charging.
We developed our own drive system so we could maintain the geometry, handling, and ride characteristics that our bikes are known for. The other systems on the market today force frame designs to be compromised rather than seamlessly integrated like ours. Our battery is stored within the downtube of our frames and the drive system itself is nicely tucked above the bottom bracket at the base of the seat tube.
Our drive system allows for an instant, natural power response that makes for an intuitive ride thanks to an in-line torque sensor. With this sensor, the power rolls on and rolls off smoothly resulting in greater bike control from the rider. This means no more spinning out on climbs, you have the ability to soft pedal technical sections or tight switchbacks, and an overall increased level of confidence as you approach and exit corners.
Featured in this Post
Comments