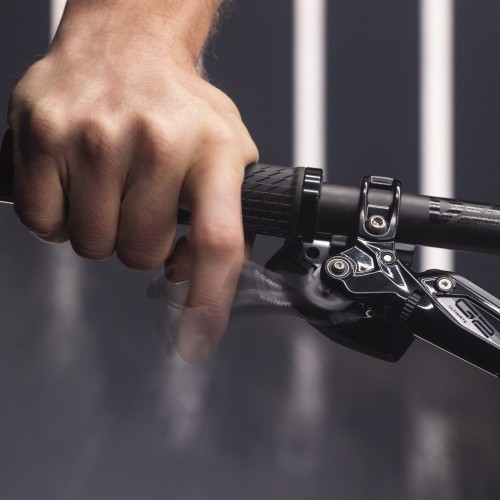 SRAM Releases The New G2 Brake
Thu 28th Mar, 2019 @ 2:00 pm
As of today, Sram have released the new G2 Brake, effectively version 2.0 of the SRAM Guide predecessor. Available in 2 flavours, the all-singing, all-dancing 'Ultimate' spec priced at $280 / €295 / £265 and the cheaper 'RSC' version, priced at $180 / €190 / £170. We should be getting some in soon to test so will let you know how we get on, in the mean time, here's what SRAM have to say on the new G2 Brakes:
G2 Ultimate
This is our all-new, lightest 4-piston brake outfitted with every feature and material you've come to expect from something called Ultimate. Our engineers built it with what they would want on the trail: power, modulation, silky-smooth lever feel, complete adjustability. Our test riders dubbed the new design "mini-Code" for its Code-like performance.
All new brake delivering mini-code power
Added stiffness in the calliper
A new pad compound that offers more bite
The pivot bearing offers a snappier lever feel
Offering a finger fatigue-free ride
SRAM's lightest four piston brake
G2 RSC
G2 RSC is the half-ton pickup truck of the mountain bike brake world — dependable, go anywhere, do anything, plenty of power when you need it, and all of the features you need. The new G2 RSC is based on the SRAM Code design, so it puts Code-like power and modulation into a mini-Code package. And of course the signature Guide lever-feel and contact-point adjustability ensures that this brake works great for every rider. The G2 RSC presents rider-controlled offering with an alloy blade, lever pivot bushings, stainless steel hardware.
Reach and contact point adjustments for every type of rider
A new pad compound that offers more bite
Added stiffness in the calliper
Delivers the mini-code feel
Featured in this Post
Comments