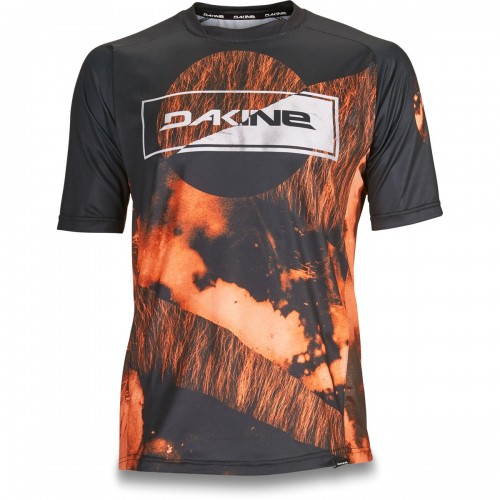 Dakine Introduce The New 'Team Aggy Series' Range
Fri 5th Apr, 2019 @ 9:30 am
Few personify the passion for the pull of gravity more than Graham "Aggy" Agassiz. He has built a solid reputation as one of the world's premier mountain bikers. His signature fast and loose style captivates fans around the globe. Aggy needs reliable, durable gear to support his all-or-nothing approach to riding. In co-creation with Dakine, he developed his ultimate dream kit. The Team Aggy Series launches this week.
Aggy's pieces are emblazoned with symbolic imagery that holds heart for Aggy. He even requested Dakine's design team to add wolf fur into the design, which raised more than a few eyebrows. "For the last decade or more, the wolf has been my sort of spirit animal, if you will. The mythology and symbolism behind the creature reflect a lot of different characteristics that I've embodied into my day to day life", said Aggy.
The concept-to-creation was a winner for Aggy and the design team. All Aggy's pieces are embellished with a custom logo featuring a bearded skull with a wolf head howling at the moon. The back shoulder of each jersey also features a bony "shaka" hand, a homage to Dakine's roots, and Aggy's signature phrase, "Whatever Dude".
"It's been a really cool experience working on this collaboration with Dakine. I'm still blown away by the opportunity and I'm really stoked on how it all turned out!", commented Aggy.
Rounding out Aggy's kit are the all new Thrillium Pant and Thrillium Short, of the Thrillium Series launched this week too. The Aggy Series and all of Dakine's MTB offerings are available at select retailers and online at dakine.com.
Featured in this Post
Comments