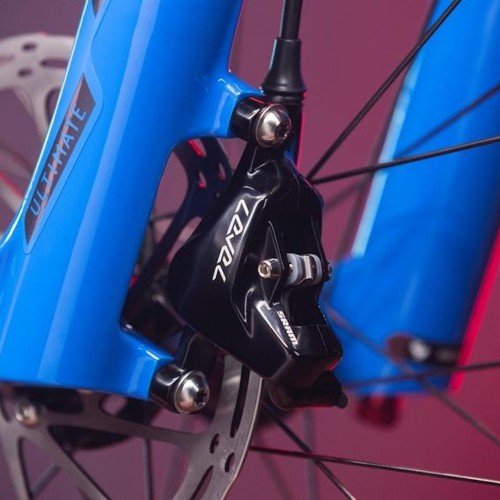 SRAM Update Their Level Brake Sets
Sun 21st Apr, 2019 @ 12:30 pm
SRAM have updated their 'Level' brake sets, with a new top-end Ultimate model, along with a more budget-conscious (but still not cheap) Level TLM version. Read for the download from SRAM:
Power-to-weight ratio is a cut throat game. Superfluous grams: chopped. Extraneous hardware: chiseled to essentials. In our quest to pack the most braking power in the lightest-weight package, we created a new champion: the next-gen Level. With carved levers, sculpted calipers and a superior heat management system, Level delivers distinct power with zero grams to lose.
Level Ultimate
Light and mighty.
Level Ultimate is the master of two forces — power and weight — in one sleek, durable design. In this build, we took every gram to task. Carbon-fiber lever blades for crisp, clean pulls. A new two-piece, two-piston caliper for superior heat management and smooth piston actuation. With Ultimate, total control is at your fingertips.
Modern XC power for today's most demanding races.
Pivot bearings offers crisp lever feel and a fatigue-free ride.
Engineered for easy installation and maintenance.
Level TLM
All day performance for all.
We know good value. It comes with practicality. Durability. Sensible design. The Level TLM is that sweet spot — alloy lever blades, DirectLink™ actuation, DOT 5.1 fluid, and our new two-piston, two-piece caliper — all in a compact, lightweight package. This is the tried-and-true machinery, for all day, never quit performance.
A modern XC brake for the most demanding rides and races.
Pivot bearing offers crisp lever feel and a fatigue-free ride.
Approachable price for bikes and riders of all levels.
For more information on this latest update, be sure to check out the SRAM website here.
Featured in this Post
Comments