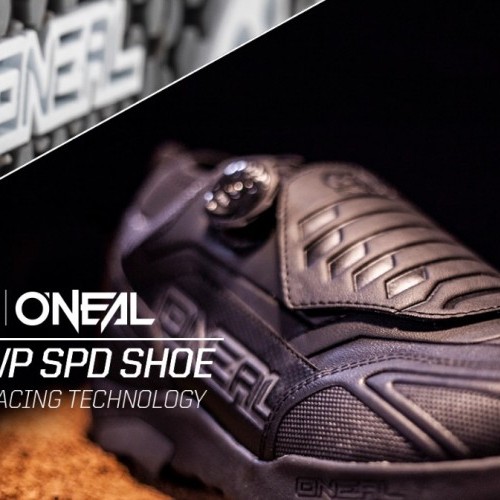 The All-New O'Neal Loam WP SPD Shoe
Thu 9th May, 2019 @ 9:30 pm
A race-ready 3-4 season Enduro/ DH shoe disguised as a winter waterproof shoe! Fully water-proof and breathable, tested down to 0°C, but equally at home in 20°C+ conditions. Versatility redefined!
Versatility
The 2019 O'Neal Loam WP SPD mountain bike shoes are so much more than just a winter waterproof product. The Loam is 100% waterproof and breathable, perfect for even the worst winter riding conditions. Protection from the elements is increased further with the gusseted tongue, full Velcro lace cover and neoprene ankle gaiter.
Great 3-4 Season Shoe
We have added a layer of thermal insulation and this has been tested down to around 0°C with the toe box being wider than usual, allowing the toes to move for blood circulation. The Loam performs well in the cold without using too much insulation. The shoe can also therefore be used comfortably up into 20°C+ without over-heating. This 3-4 season use plus the reinforced toe and heel areas mean the Loam is the go-to choice for our DH and Enduro racers.
The steel shank allows super efficient power transfer.
Grip Off The Bike
The all-new Adventure outsole gives great traction on off the bike in muddy conditions. Whether you want a true winter waterproof shoe and/ or a shoe you can rely on when racing DH or Enduro then the Loam is the perfect choice.
Featured in this Post
Comments