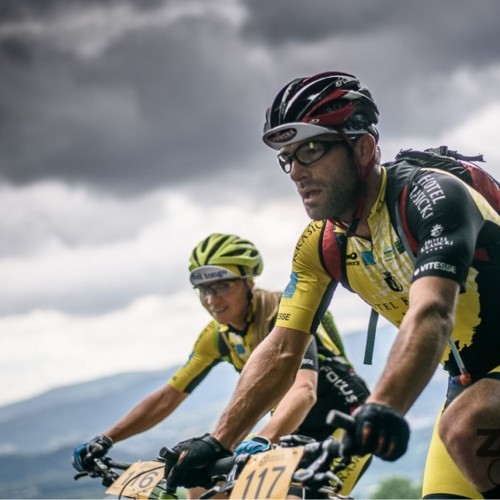 The Star of South: Gora Babia and the 4 Thieves
Sat 8th Jun, 2019 @ 6:30 pm
This year's Polish MTB stage-race The Star of South will show its rowdy face. Every day (11-15 July) you will tackle unexpected twists, surprising obstacles and previously uncovered tracks. All of them in a raw climate of the mysterious Polish mountain Babia Gora.
After three successful editions The Star of South gets a new glow. Its sport director Cezary Zamana, who holds the title of the Polish cycling champion and the winner of Tour de Pologne in 2003, introduced major changes to every stage. Riding in this MTB event is becoming even more emotional. Attractiveness of The Star stems not only from its difficulty level but also from refined, varied mountain challenges that accompany riders from the first kilometre of the first day. No wonder that Cezary Zamana compares this year's edition to the tale of "Ali Baba and the 40 Thieves".
The first thief that will mess with bikers is going to be a new stage in a quiet little village Stryszawa. Its beginning is a good opportunity for a little warm-up before climbing Jalowiec (1111 m a.s.l.) Gradient will rise along with temperature of bikers' muscles that will glow bright red on this mountain peak. During the first stage, you will attack Jalowiec twice. Between these two attempts you need to climb a murderous wall and make it to the top of Medralowa. You will cross the border and visit Slovakia with its single tracks. They are so perfectly designed that you can ride them both in rain or after it. Be prepared for a rogue play as it is difficult to control your emotions while riding on these tracks.
The total elevation gain is 1 850 meters for a Pro distance and 1050 for a ½ Pro. Be calm – there will be a lot of downhill fun waiting for you mostly on Slovakian single tracks and an 8-kilometer long ride between mountain pines and beeches.
The second thief hides itself in a charming little town Makow Podhalanski. Stage no. two starts a at market square and a very steep uphill. The remaining part of the track is technical: quickly changing ground, numerous intervals and diversified obstacles that will enforce you to adopt a strategic approach. But the fact remains the same: the total elevation gain is 2000 m for Pro and slightly over 1000 m for ½ Pro.
The third thief is the most rapturous one. It is not particularly long but surely very intensive time trial in Makow Podhalanski. Expect varied slopes as varied as the mountain wind that often blows in this area. The finishing line is located next to the highest situated Polish hotel. This third stage can turn the whole classification upside down. If one loses precious seconds, it will be difficult to fight them back as there is only one more stage left.
Out of four of the thieves, the fourth one is a genuine villain – it will treat all riders in the same manner. Mercilessly. The final stage is a comeback to Stryszawa and one more climb on Jalowiec that will be preceded with an incredibly steep wall. For sure, it will decimate peloton. The third attack on Jalowiec is feisty – as feisty as only Polish Highlanders can be. All tracks will sear into your brain for a long time.
Apart from smaller and bigger modifications and new elements The Star of South keeps its old tricks which make it one of the most beloved MTB stage race in Poland. The folklore of Highlanders that will be very noticeable on a daily basis of the race will consist of: local snacks, performances of local artists and handcrafted gems from the surrounding workshops. The latter will serve as gifts for the riders.
Everyday bike service from AJ'S Fenwick's will be rendered – that will include a bike spa, regulations and parts replacements. Technical problems will not disrupt the pleasure of facing challenges of The Star of South.
There will be monumental Babia Góra (Babia Mountain) with its unique microclimate making the whole stage race totally unpredictable.
The Star of South and the Four Thieves will make quite a fuss this season. Visit gory.zamanagroup.pl to learn more about the stage profiles. You can enrol now or ask any question by sending e-mail to Przemek@zamanagroup.pl
The Star of South Details
Date: 11-15 July
Info: gory.zamanagroup.pl
There will be free bike competitions for children.
There will be a campfire in a charming scenery for the riders.
Stage 1, Stryszawa
Stage 2, Makow Podhalanski
Stage 3, Makow Podhalanski
Stage 4, Stryszawa
Comments