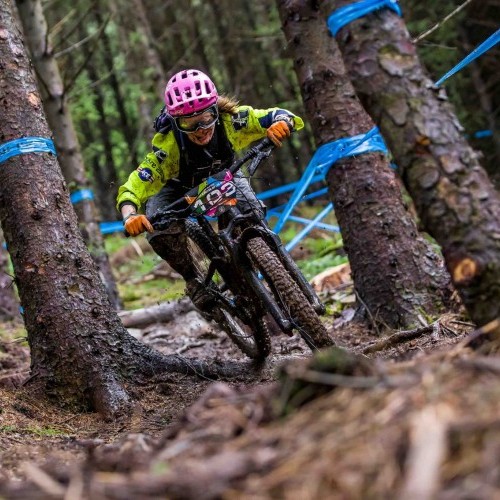 British National Enduro Series Set To Descend On The Tweed Valley This August
Sat 20th Jul, 2019 @ 12:30 pm
Round five of the 2019 British National Enduro Series will be hosted by TweedLove on the 17th and 18th August 2019. The fifth round will double up as TweedLove's Whyte Bikes King and Queen of the Hill enduro, the finale in their Triple Crown Series. "We are delighted to work with Whyte Bikes for such an important race. Their success has been incredibly impressive and we're proud to have such an awesome British brand as title sponsor," says Neil Dalgleish, Event Director.
The King and Queen enduro was TweedLove's first ever enduro race back in 2012 and has since become a UK enduro classic with racers travelling from far and wide to give it their all on the Tweed Valley trails. Over the years the crowns have been claimed by the likes of Katy Winton, Chris Ball, Danny Hart, Bex Baraona and Greg Callaghan. Being part of the British National Enduro Series this year the start list is looking super competitive with some of the UK's top athletes in the mix too.
For 2019 expect the traditional two-day format with practice on Saturday and race day Sunday and a course set on the legendary enduro test piece trails of Innerleithen. The full course will be kept under wraps until the Friday evening to keep things as fair as possible but expect five top quality stages on some of the best trails you'll find anywhere.
The race provides a chance to gain points for the National series, rack up those final TweedLove Triple Crown points, and enjoy an epic weekend of the best Tweed Valley riding.
Entries available at tweedlove.com – entries close 14th August 2019
Photos: Ian Linton
Comments