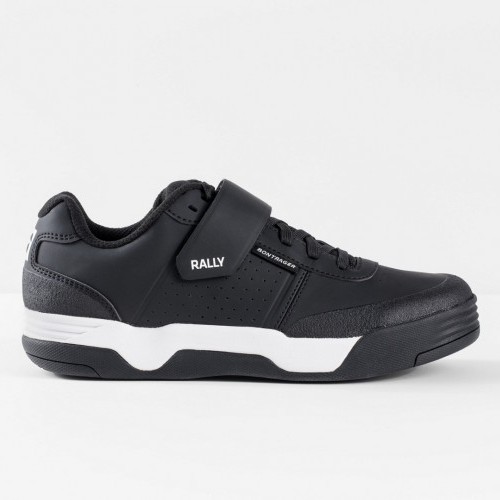 Bontrager Release All New Clipless MTB Shoe
Fri 23rd Aug, 2019 @ 9:30 am
Bontrager have just announced the release of their first ever clipless mountain bike shoe – the Rally. While Bontrager have dabbled with flat shoes in the past, the Rally represents the brands first step into the clipless market and from what we can see, it looks like they've well and truly jumped in!
Key features:
Durable, synthetic leather upper
Abrasion-resistant coating on the heel and toe caps for added durability
A reinforced, durable toe box for improved protection
Shock-absorbing EVA midsole
Hook-and-loop straps provide a more secure fit that hugs your foot in place
Compatible with 2-bolt SPD-style cleats
The choice of Trek Factory Racing DH and enduro teams
Unconditional Bontrager Guarantee
The Rally mountain bike shoe's super durable design stands up to daily abuse no matter where you ride. It has added support and protection from toe to heel for confidence when the trail gets rough. Whether you're on the Trek Factory Racing team trying to shave seconds off the DH and Enduro clock, or just need a super comfortable and highly practical trail shoe, the Rally is ready to blast down the mountain looking fresh.
The Rally will be available in 3 different colours, priced at a $149 (no EU pricing available just yet) and we expect to see these decorating riders feet in the months to come!
Featured in this Post

47,532

1,642,047
Comments