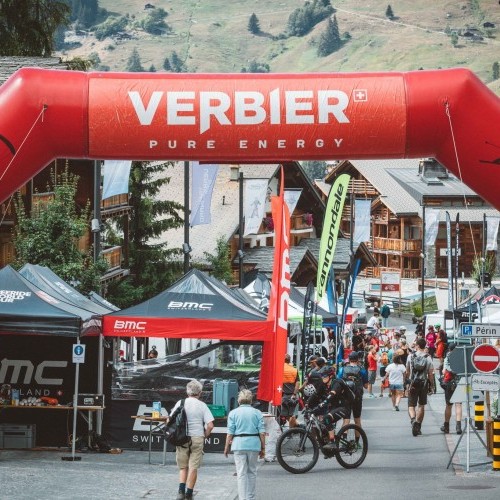 Verbier E-Bike Festival Returns For 2020
Fri 27th Sep, 2019 @ 12:30 pm
After a successful first edition: E-bikes will again be in the spotlight at the Bagnard resort for the second year running from the 13th to 16th August 2020. Registration is already open. 
3,250 participants aged 4 to 89, 27 nationalities, 30 different brands, 5,600 tests… The figures speak for themselves and show the success of the inaugural edition of the Verbier E-Bike Festival. The date for the second edition is already scheduled for the 13th- 16th August 2020.
A similar concept with many new features
If it's not broken don't fix it! The basis of the program will stay the same: E-bike Tests, the Rando Gourmande, the Discovery Trails, the E-Tour du Val de Bagnes and the E-Tour du Mont-Blanc (12th-14th August with the final day streamed live) will all be on the menu to celebrate e-bikes in all their forms: from E-MTB to E-Road via E-Gravel. There will be plenty of events in the exhibition village and a Kids Race to complete the picture.
As far as new additions go: there will be even more bike brands on test! Furthermore, the Discovery Trails will include new routes. The Rando Gourmande will take you on a trip to discover new gourmet tastes and places. Finally, the E-Tour du Val de Bagnes will offer the choice of a 50km route that requires only 1 battery.
Registrations are now open, the 100 first people to register will benefit from a 50% discount!
For more information and to register head to: http://www.verbierebikefestival.com
Verbier E-Bike Festival #2: 13th– 16th August 2020
Featured in this Post
Switzerland
51,068
Switzerland
2,791
Comments