A Very Special Starling Cycles Murmur Stainless
To celebrate the launch of pre-orders for the Starling Murmur Stainless, the brand decided to create something really eye-catching.
They teamed up with Bristol Bicycle Restorations and Hope to create a super-special, one-off custom-painted Murmur Stainless.
The age-old mountain biking truth 'anodizing equals eye-catching' rings true on this one, and Hope supplied some absolutely stunning anodized parts for this. Choosing all 4 of their ano colours felt a little over the top even for this build, so Starling chose 3 – blue, orange and purple. They selected as many Hope parts as possible and tried to have every part next to a different coloured component.
Next was the the help of Bristol Bike Restorations for a custom paint job. Josh was given free reign to use his own creative interpretation and he created a smooth fade between colours and some nice hex details to match the Hope components.
The rest of the build was completed with:
Wheels: Ryan Builds Wheels DT Swiss XM421 rims, 24H hubs, silver Sapim CX-Ray spokes
Fork: RockShox Pike
Shock: Cane Creek Inline Coil with Progressive Spring (now available on Starling frames)
Cockpit: Various from Funn MTB
Tyres: Michelin Wild AM (using the older generation with white logos so the colours wouldn't clash!)
Inserts: CushCore Enduro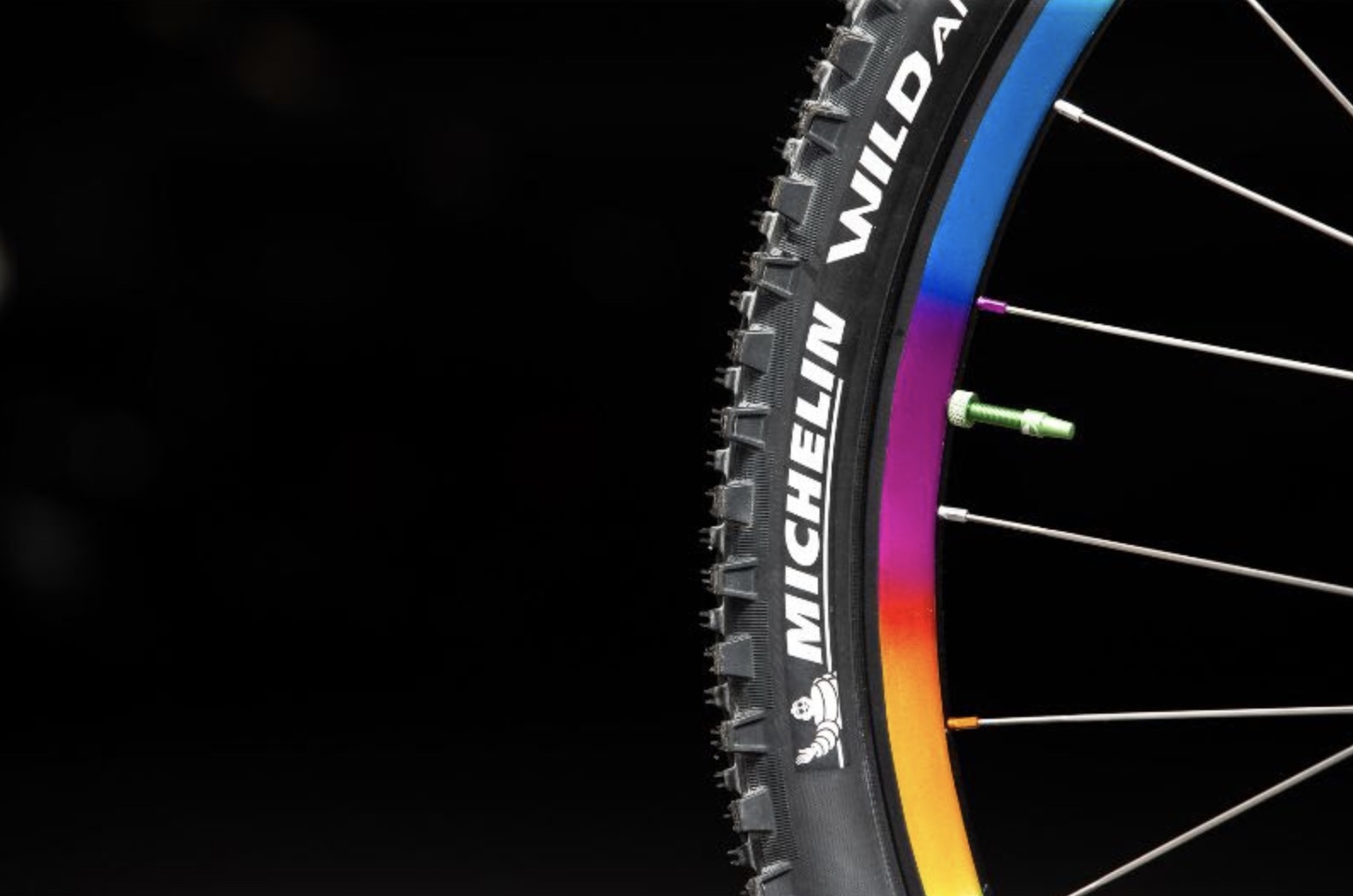 Starling is absolutely over the moon with the results – and happy with how Marmite the bike seems to be with riders. It did a great job of grabbing attention at the Ardrock Enduro and it'll hopefully do the same as more people catch sight of it.
Starling Cycles Stainless Murmur frames will be available to ship to customers as of September 22, with stainless front triangles and black swingarms.
You can learn a little more about the bike here. Pre-orders are now open.
Comments