Video: Graham Agassiz rides First Nation territory in 'North River'
Win a Full Tire Insert Kit from Rimpact! this issue in our FREE subscriber prize draw.
A bucket list idea and a dream that never expected to be realized. For a long while Graham Agassiz has had the North Thompson River region on his radar. In his latest video 'North River' he was lucky enough to be granted permission by the Simpcw First Nation to ride the
unique BC terrain. Undertaking the majority of the project by boat and canoe, as well as camping on a small island, the whole crew were inspired by the ways of the Simpcw First Nation.
"After talking with representatives of the community, telling them my story and our plans they were positive and gave us their approval. It's an honor to be blessed by the Simpcw First Nation, they could have easily said no as they have to many others and that would have been the end of the dream."
Part of the permission meant Aggy was joined on the trip by a cultural surveyor from the First Nation. Dino, the surveyor was present to ensure nothing of cultural significance was disturbed, but ultimately his presence to around the crew meant much more…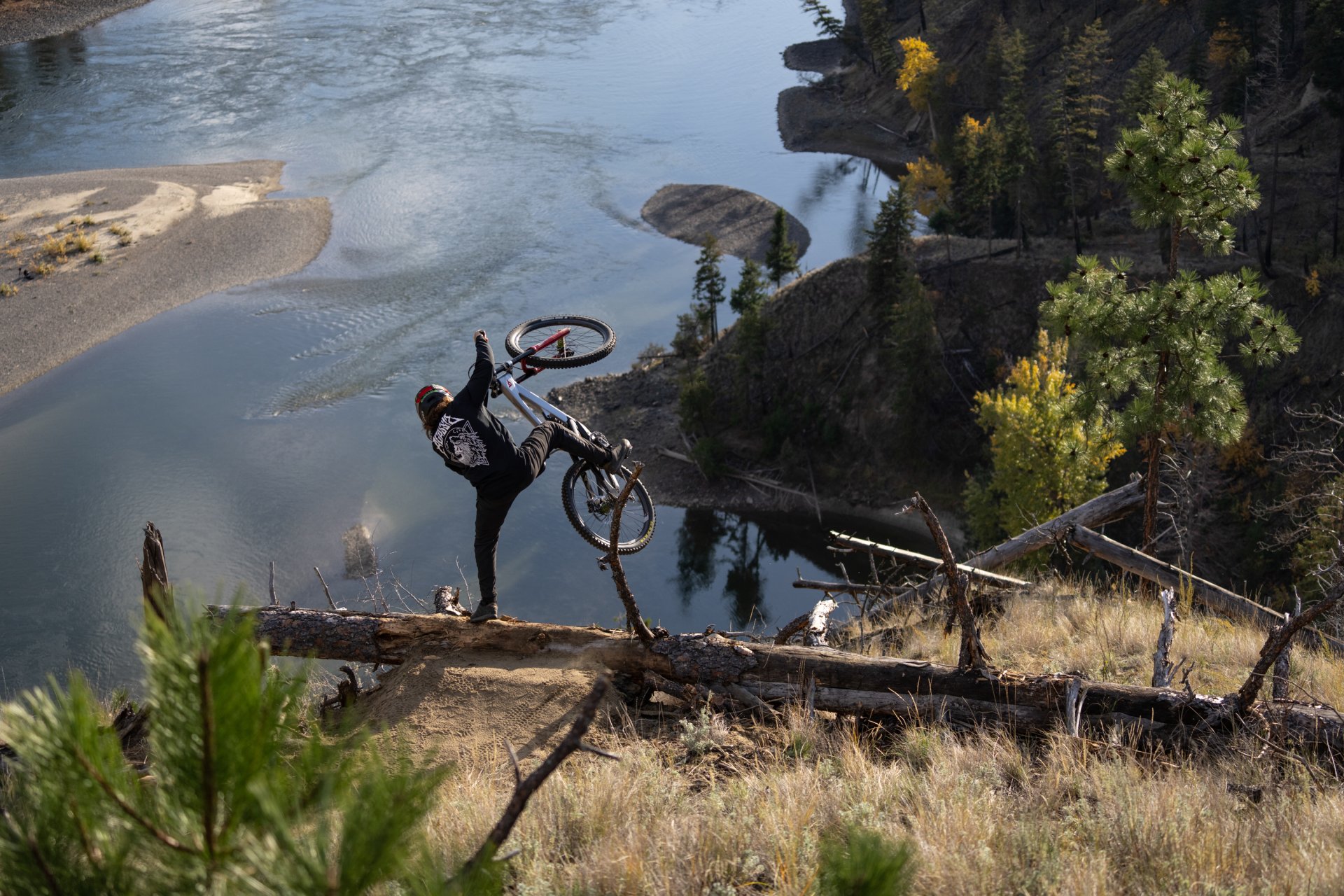 "We bonded over our love for animals, fishing and hunting. I think he liked the creative process in what we were doing. He saw that it was much more than just riding down a hill and pointing a camera at it. At one point he even picked up a rake and helped me clean up an old game trail down a ridge through the forest that ran along the river backdrop. 'This is a great piece of trail now, I can't wait to show my
daughter', he said. I thought that was really cool."
What's next for Graham Agassiz?
"I'm just taking things day by day right now and enjoying being a new father. I spent a good portion of this year injured and in a lot of pain so it feels good to have a sense of normalcy again. It's the beginning of winter here in Kamloops now and as much as I'm enjoying this down time I'm looking forward to the next good snowfall and getting back to playing in the mountains again soon! I also plan on heading south once or twice to get back on the bike, but the winter is definitely my time to recharge and begin to plan out next seasons travels and adventures."
Featured in this Post
Comments