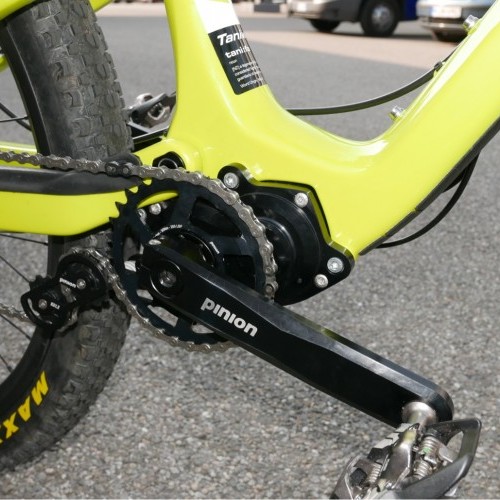 Zerode 2017 Eurobike
Features / Wed 7th Sep, 2016 @ 9:30 pm
We first came across this bike when IMBs roving correspondent Graham Beaumont came back from Kiwi-land with tales of the Zerode factory and of a bike with no rear mech.
It turns out he hadn't had one to many stubbys and was in fact telling the truth, and was speaking of the new Zerode Taniwha made by the main man Rob Metz. This is an important bike, which could pave the way for more acceptance of gear box bikes which up to now have been treated with scepticism by many.
The Taniwha (pronounced tan-i-fa) is the successor to the more outlandish downhill bike. It's full carbon 160mm single pivot travel and a 12 speed 600% gearbox controlled by grip shift shifter. It's looks share more than a passing resemblance to other classic enduro bikes, which can only be a good thing, using tried and tested geometry rather than anything too outlandish. Having a car park test, the bike immediately was much lighter than I expected and I spent most of the few minutes on the bike changing gear while track standing, just because you can!
Is this the most important bike of 2017? will it bring gear boxes to the masses? Time will tell, but Zerode will be making waves in the not too distant future.
Ewen Turner is a self-confessed bike geek from Kendal in the Lake District of England. He runs a coaching and guiding business up there and has a plethora of knowledge about bikes with an analytical approach to testing. His passion for bicycles is infectious, and he's a ripper on the trails who prefers to fit his working life around his time on the bike.
Featured in this Post
Comments