Justin Leov Signs With Redraven
Trek World Racing's Justin Leov, a top ten regular on the World Cup series has just signed to race with Redraven using their new Speedview hands-free roll-off goggle system for the 2012 season.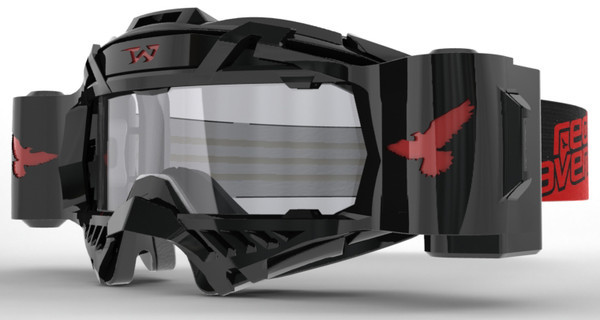 Jonathan Knight CEO of  Redraven said: "It all started with Justin ordering his own Speedview system from our website, it gave us great pleasure in knowing that a professional world cup rider like Justin values Speedview so much that he bought one for himself and being honest, when we received the order we were quite shocked. We can't think of a greater complement than a professional rider buying our products to race with! Shortly after we decided to contact Justin and after talking to him we felt he would be a great asset to the Speedview cause and our ever growing family of professional athletes."
"Justin has seen the advantages of the Speedview system and the benefits it can bring during a race. As a rider Justin shares our focus for winning and has seen that with Speedview he can push for race wins. He knows just how important the clear vision Speedview offers can be to winning races. The Speedview system will allow Justin to concentrate fully on his riding with the fact that he will never have to lift his hands from the bars during a race allowing him to focus on going as fast as he can for as long as he can as safely as he can. Something that Justin is really enthusiastic about and sees the obvious advantages off."
Justin added: "I'm buzzing to be on a brand like Redraven and to be racing the Speedview system. I've never been satisfied with the current roll off systems on the market. They seem to either have problems clearing or I lose valuable time taking my hands off the handle bars to clear them. I don't care what people say, unless you're clearing them over a jump your losing time taking your hand of the bars. I'm looking forward to the mud and rain in 2012!"
Here's what Redraven had to say about the Speedview goggle, the world's first and most advanced wireless hands-free roll-off system:
Goggle technology hasn't change in over 20 years, we believe Speedview's innovation and technology will change the industry and our goal is to replace each and every roll-off system with Speedview and we would like you to be a part of this evolution in goggle technology.
Speedview is activated simply by pressing a button on your handle bars, instantly your vision is cleared allowing you to power through without having to duck your head to avoid roast or slow down to rip and tear-off. We have spent the past 4 years developing Speedview to work perfectly and better than roll-off system you will have ever used before!
Speedview will suit each and every rider from kids that find it difficult to take their hand of the bars to clear their vision to adult racers wanting to win.
Follow Redraven on –
Fri 16th Dec, 2011 @ 4:38 pm
Comments