Troy Brosnan Kick Starts Australian National DH Series
Summer has well and truly arrived South of the equator, and the Australian National series has begun. Monster Energy-Specialized athletes Troy Brosnan and Sam Hill were keen to do some racing in the World Cup off-season and made their way to Thredbo, New South Wales for the first round of the 2011 series. With the weather report looking sub-par, the boys were keen to make use of the Friday practice session as it has been a couple of years since both Troy or Sam had ridden on this track.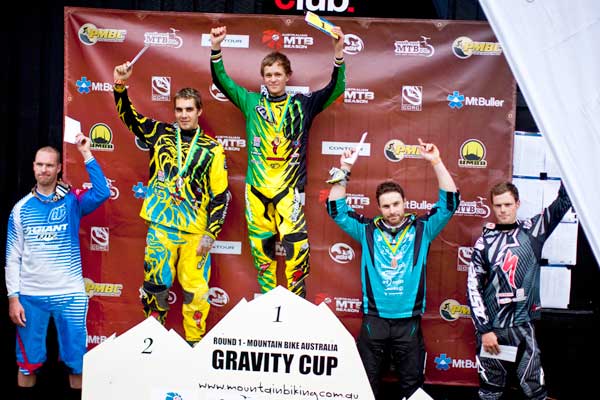 The only substantial rain fell Sunday morning but was enough to make things challenging without limiting the speed of the track. Both riders felt good after seeding, where Brosnan placed second behind Jared Graves, while Hill sat in fourth. Both Monster Energy Specialized riders were confident and knew they had time left in them for their race runs.
Hill raced to a 5:33.87 in the finals, knocking last year's National Series Champ, Rhys Atkinson out of the hot seat. Most Aussie racers know what a brutal track Thredbo can be, but Brosnan had looked unbelievably fast all weekend. All eyes were on the Junior World Champion as he dropped in and stopped the clock with a 5.31.54, taking the lead from Sam by over 2 seconds. Graves, making his return to downhill racing was just under a second Behind Hill, putting Monster Energy Specialized 1-2 for the weekend.
Both riders were stoked with the beginning of the race season. Sam was really impressed with Troy's run, and keen to be on the other side of him for the next round in Buller.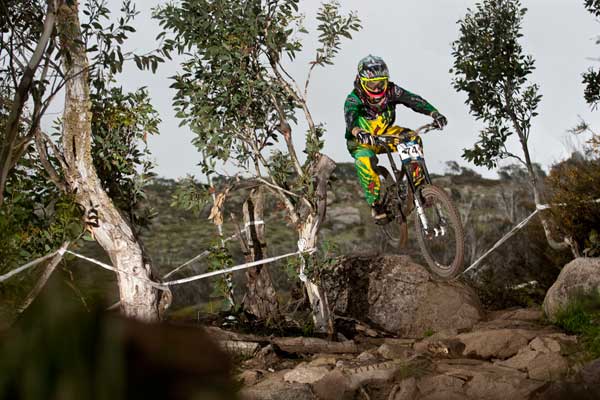 "I really feel my fitness is where it has to be in this part of the year on a long track like this. I just don't feel like I got stuck into it from the start for a race run but I guess that's going to come from doing more races. Aside from that I felt pretty happy with my run, I was smooth everywhere and hit everything like I wanted to. Troy was just on top of his game this weekend."
Troy was ecstatic with his win. With it being his first year stepping up into the senior ranks he made a statement on a big track with the big boys.
"There had been a bit of rain early in the morning and before racing, so was a little unsure how the track would hold up. For my race run the track was pretty dry, and a lot faster than I thought. I just threw down a really good run and no mistakes really, pedalled out of each corner as hard as I could, and it just seemed to all work out. On to the next round in Mount Buller."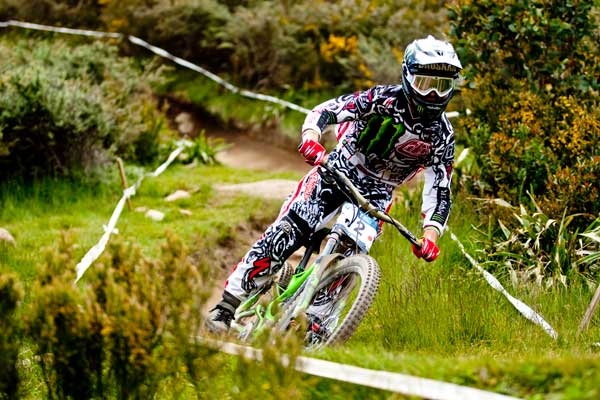 Team manager Sean Heimdal was happy to have both riders healthy and back on the podium locally.
"Its great to see both Sam and Troy getting amongst the Australian Nationals…it shows they're both focused on 2012 and looking to sharpen their skills for the upcoming World Cup Season. I'm sure these guys will all keep pushing themselves harder than ever to keep pace with each other."
Specialized Bicycles are more than happy with the start of both Troy and Sam's season down under and couldn't be more proud.
Both Sam and Troy look forward to tackling the next Australian round in Buller.
Elite Men Results:
1. Troy Brosnan SA 5:31.54
2. Sam Hill WA 5:33.87
3. Jared Graves QLD 5:34.63
4. Ben Cory ACT 5:38.76
5. Rhys Atkinson NSW 5:42.15
6. Graeme Mudd NSW 5:42.82
7. Ben Power QLD 5:44.23
8. Rick Boyer NSW 5:44.30
9. Brendan Moon NSW 5:46.79
10. Cody Eichorn NSW 5:47.15
Mon 12th Dec, 2011 @ 2:30 pm
Featured in this Post
Australia
431,585
542,482
1,976,885
Comments