NZ MTB Cup Downhill Round Three – Mt Hutt
The new venue of Mt Hutt provided an exciting addition to the NZ MTB Cup national series this weekend. Holding a top level downhill event for the first time proved a very popular attraction for the 175 competitors and a vocal, partisan Ashburton district crowd.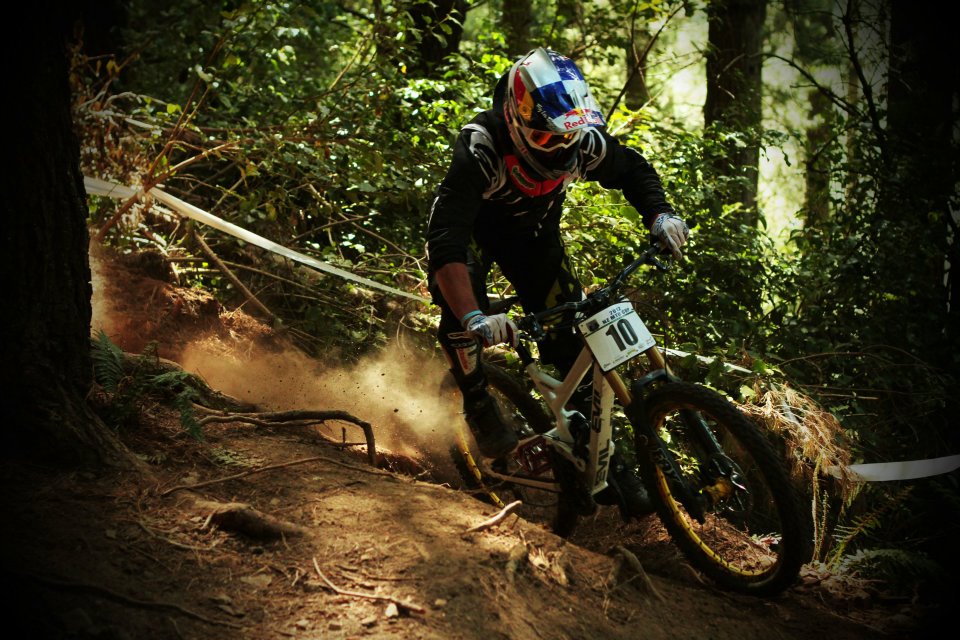 Photo by Callum Wood
Competition was furious across all categories, with a Friday practice day giving all competitors ample opportunity to dial the course in, and set themselves up for the race. The Mens Elite category again this week displayed just how close racing at this level is, and provided an excellent showcase for New Zealand's World Class athletes, racing against a number of international visitors.
In the Women's Elite race, Sarah Atkin was in a class of her own, seeding first and racing to a massive 20 second win over the rest of the women's field. Atkin raced all the 'A' lines on course, the only female competitor to do so and the difference in her level of aggression showed directly on the clock, with a comfortable buffer back to Alanna Columb and the rest of the women's field.
Like Atkin, Brook MacDonald doubled up with a fastest seeding result and the race win. Although by very tight margins, with Australian Jared Graves pouring on the power to almost snatch the win in his best result to date in his NZ visit. Only six seconds separated the top ten, and the tension was plain to see as rider after rider first tried to beat early leader Matt Walker, and then gain enough time to try to keep MacDonald from winning his second NZ MTB Cup event on the trot.
Graves looked to have done enough, however MacDonald clearly knew he could gain enough time to win, which he did by improving his seeding time by three seconds. For the 2009 Junior World Champion, two Cup wins in a row underlines his early season form and pace.
The Mt Hutt race also wrapped up the South Island Downhill Cup, the island portion of the NZ MTB Cup. Mat Scoles  was rewarded for his results through the first three cup events being never outside the top five, to claim the South Island title for the Elite Men. Atkin was never in doubt for her overall win, and all other category winners posted reasonably comfortable margins to claim their titles.
Brief Results
Elite Men
1 Brook MacDonald
2 Jared Graves
3 Matthew Scoles
4 Justin Leov
5 Richard Leacock
Elite Women
1 Sarah Atkin
2 Alanna Columb
3 Sophiemarie Bethell
4 Harriet Latchem
5 Veronique Sandler
Mon 23rd Jan, 2012 @ 10:33 am
Featured in this Post
Comments